Post by Skye Healy on May 13, 2020 3:05:25 GMT -5
---
★ MAINSTREAM WRESTLING ★
★ WRESTLER BIOGRAPHY ★
---
★ APPEARANCE ★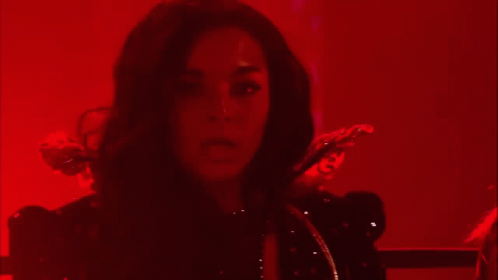 Deonna Purrazzo
---
★ WRESTLER INFORMATION ★★ NAME ★
Skye Healy
★ ALIAS ★
The Limitless Lioness
★ HOMETOWN ★
San Diego, CA
★ AGE ★
23
★ HEIGHT ★
5'10"
★ WEIGHT ★
149 lbs.
---
★ WRESTLER DETAILS ★★ WRESTLING STYLE ★
Can do a bit of everything; except Power. Skye is methodical in her wrestling. She'll attack an area and focus on that. She specializes in the technical, catch, world of sport wrestling skill. Skye possesses great agility and high flying skills as well. She will dive to the outside with an attack or come crashing down onto her opponent with a splash from the top rope. Skye uses her legs to her advantage and will boot, stomp, kick any opportunity she can.
(Zack Sabre Jr, Io Shirai are two names that come to mind)
★ BRIEF CAREER BIOGRAPHY ★
2017, Skye Healy is just the young, plucky girl next door type. She's employed as an interviewer and is very good at it scoring big interviews with plenty of wrestling personalities. Summer of 2018, she pulls the trigger and begins her training. Over the year long program she shows outstanding skill and technical ability. She's hand picked by Michael Hayden to be his personal trainee. She also won tag gold in Sakura Pro at this time. Summer of 2019, she graduates from the Limitless Wrestling Academy. December of 2019, Skye breaks up a battle between Michael Murtagh and Michael Hayden before turning around and hitting a Skye Scraper big boot to Hayden and defecting to Lions Den NOLA. The happy girl everyone once knew was gone. Replaced by someone filled with pent up anger at being the student to someone she surpassed in skill a long time ago. Skye Healy is on her own now. She's the Limitless World Champion and looks to hold more gold.
★ ENTRANCE THEME ★
"Only Happy When It Rains" by Garbage
★ ENTRANCE DESCRIPTION ★
"I'm only happy when it rains..."
Skye Healy walks out amidst panning and strobing yellow purple lights. She spins around showing off her high collared jacket that has "Limitless" emblazoned on the back of it. Her head peaks around the collar and winks to the camera. She walks down the aisle with confidence and poise as her arms stretch out soaking in the reaction from the crowd.
GRAHAM STEVENS: "Introducing first/And the opponent, from San Diego, CA; She is "The Limitless Lioness"
She sits on the apron before sliding into the ring on her back. She pops up staring into the hard cam with her dark eyes. She begins to pull off her ring jacket. She sits on the bottom turnbuckle waiting for her opponent.
★ ALIGNMENT ★ FACE/TWEENER/HEEL
Heel
★ ALLIES ★
Yet to be found in Mainstream
★ ENEMIES ★
Yet to be found in Mainstream
---
★ FINISHER MOVE LIST ★***1 TO 3***
Skye High - Split Legged Frog Splash
Skyefall - Paradigm Shift
Starr Bar 2 - Octopus Stretch
SIGNATURE MOVES:
Skye Scraper - (Helluva Kick; used as a lead into Skye High)
Hip toss, Back handspring, low dropkick
Matrix evasions
COMMON MOVES:
Ground Level (Listo Kick/Rana Driver Combo)
Bitter Pill To Swallow (Neckbreaker Knee Smash)
Running Busaiku Knee Smash
Front facelock drop into a Bridging Chancery
Reverse STO (Diving)
Switchblade kick
Belly to Belly suplex
Superkick
---
★ HANDLER INFORMATION ★★ REAL FIRST NAME ★
Ian
★ CHARACTER TWITTER HANDLE ★
twitter.com/SkyeHeaIy
★ HOW DID YOU FIND US? ★
Was here previously as another character(Izzy Van Doren; Hi!).