Post by Alexander Irvine on Dec 24, 2018 20:46:17 GMT -5
---
★ SEATTLE PRO WRESTLING ★
★ WRESTLER BIOGRAPHY ★
---
★ APPEARANCE ★
PIC BASE NAME: Randy Couture
---
★ WRESTLER INFORMATION ★
★ NAME ★
★ ALIAS ★
★ FIGHTING OUT OF ★
★ AGE ★
★ HEIGHT ★
★ WEIGHT ★
---
★ WRESTLER DETAILS ★
★ WRESTLING STYLE ★
Irvine is an MMA fighter turned pro wrestler. He has adapted more of a shoot wrestling style and with vicious suplexes with mount transitions looking for TKO or submission. Irvine has an intimidating ring presence. He will allow big maneuvers to "sink in" before immediately trying to overwhelm an opponent and is no stranger to trash talking and mind games in the ring.
★ BRIEF CAREER BIOGRAPHY ★
Alexander Irvine has been a central face in the union of Professional Wrestling and Mixed Martial Arts Competition across the globe. He's been known to take younger wrestlers "under his wing" over the years, handling matters of disrespect in the ring with vicious elbows and knees to the face. The best lessons are learned through conflict. With the evolution of wrestling over the years Irvine's mission has returned to purify the sport through violence and bloodshed.
After a long hiatus from wrestling Irvine returned with his longtime friend and brother in arms Julian Cutlass to their resurrected home, Lion's Road, where he spent two and a half years terrorizing the federation and setting new records. With the recent closure of his home, Irvine has moved to Seattle to be closer to his daughter and grandchild, and decided to get his feet wet in a new location.
★ ENTRANCE THEME ★
★ ENTRANCE DESCRIPTION ★
"The Power" by Manowar hits the Pa system as the entrance ramp fills with smoke. Alexander Irvine comes out with his head down cast underneath a black hoodie. Taking a moment on the stage Irvine lifts his head and slowly releases the smoke from his mouth before bouncing on the balls of his feet for a quick warm up. As he starts his walk to the ring he removes his black hoodie and throws it into the crowd and throws warm up strikes down the ramp rampway. Upon reaching the ring he enters under the top rope and begins walking towards his corner, throwing a few kick/punch combinations before bouncing back and forth on the balls of his feet shaking his arms out in his corner.
★ ALIGNMENT ★
★ MANAGER ★
Wes Chubbman (Les Grossman) / Francine Shields (Christina Hendricks)
★ MANAGER PIC BASE ★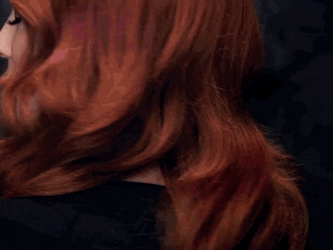 ★ ALLIES ★
★ ENEMIES ★
---
★ SIGNATURE MOVE LIST ★
★ FINISHING MOVE(S) ★
- Battle Cry- Running Forearm Smash
- Half-Nelson Suplex

★ STANDARD MOVES ★

- Liver Punch
-Palm Strikes
- Armbar/Kimura Variations

- Elbow Strikes from the Mount
- Guillotine Choke (w/ Throw/DDT/Scissors)
- Standing Belly-to-Belly Suplex
- Clinch/Guards (Knees/Elbows/Punches)
*Favors to KO in standing or clinch with a liver shot, swing clothesline, or palm strike
---
★ HANDLER INFORMATION ★
★ REAL FIRST NAME ★
★ YOUR ACTUAL AGE ★
★ CHARACTER TWITTER HANDLE ★
★ HOW DID YOU FIND US? ★
Lion's Road/Battleground Network