Post by Robb Daniels on Jan 2, 2017 19:25:22 GMT -5
Seattle Pro Wrestling Presents
GREED
FRIDAY - 01/13/2017
Mods Arena - Portland, Oregon
GREED IS LIVE FROM PORTLAND IN THE MODA CENTER!
"Gangsta's Paradise" by Coolio begins to play throughout the Moda Center as Robb Daniels walks out onto the stage holding a microphone.
RING ANNOUNCER
: Please Welcome Robb Daniels!
ROBB DANIELS
: To the City of Portland. The surrounding cities and states...I and the Championship Committee would like to welcome you to our first show of 2017! Tonight Seattle Pro Wrestling Presents GREED!
Daniels walks back and forth on the stage looking out at the crowd.
ROBB DANIELS
: As a competitor Portland is one of my favorite wrestling cities to work! For many years I have travelled the world performing for fans and competitive for championships. Tonight is a very special night as Courtney Leinart hopes to defeat the seemingly untouchable Aria Price to become the Women's Champion.
Daniels pauses allowing the fans to cheer for both Courtney Leinart and Aria Price.
ROBB DANIELS
: James Edwards will defend the Heavyweight Championship in tonight's Main Event. I can honestly tell you that at this time nobody knows who the challenger will be. Not even I. James is a fighting champion and he'll be ready to compete regardless who joins him in the ring tonight.
Daniels takes a moment to rub his fingers through his hair before finishing his spot.
ROBB DANIELS
: Also tonight there will be Four GREED CHALLENGE matches! There will be four winners who will receive envelopes. Three of them will be rewards and one will receive a punishment. Someone will leave in a Denali, one with a million dollars of my money and the other with a title shot in March. I hope you all enjoy tonight's show! But before I go. Please Give a Warm Welcome for tonight's Ring Announcer...MCKAYLA LEWIS!
Daniels ducks behind the curtain as "You Be Killin' 'Em" by Fabolous begins to play signaling the arrival of the Jersey Princess. The fans boo as the lights flash red, white and green before Giovanna Mancini emerges from the entrance way.
MCKAYLA LEWIS
: Making her way to the ring at this time from Englewood, New Jersey...standing at 5 feet and 8 inches tall she is known as the Jersey Princess...she is Giovanna Mancini!
The boos grow louder as she begins her way down the ramp. She berates a stagehand, who rushes onto the apron and holds open the ropes for her. She enters under the middle rope and fist pumps her way into the center of the ring.
MCKAYLA LEWIS
: Already in the ring at this time from London, England. She stands at 5 feet and 2 inches tall. Making her Seattle Pro debut...she is Arabella!
Singles Match
Arabella vs Giovanni Mancini
The bell rings and Arabella fires a few forearm strikes that stun Giovanna. The Brit hits the ropes.
Giovanna slips under Arabellas clothesline attempt and rakes her eyes before hitting her with a spinning heel kick.
Arabella hits the deck but pops back up. Again she stuns Giovanna with forearm strikes and then runs past her towards the ropes.
Giovanna does a standing hair pull taunting the ref as as the fans rip into her.
Giovanna grabs from the ground and hits her with the Casper Slayer and goes for the cover. Arabella kicks out at 2.
Giovanna picks her up, but out of nowhere Arabella locks her in a standing guillotine choke.
Giovanna rakes the eyes and breaks the hold before running and hitting the Garden State Boot.
Giovanna says it's over grabs Arabella and lets her get up before hitting the Jersey Stunnah.
Giovanna covers her arrogantly 1..2..3!
MCKAYLA LEWIS
: You're Winner is...GIOVANNA MANCINI!!!
Mancini stands in the ring and celebrates her win over Arabella as we head into a commercial break.
----- ----- ----- ----- -----
----- ----- ----- ----- -----
"Throne" by Bring Me The Horizon begins to play when the lights go out. The crowd begins to cheer in excitement as the lights turn back on...Billy Danielson walks out from the curtain. His arms wide in confidence.
MCKAYLA LEWIS
: From Chicago, Illinois. Weighing in at 225 lbs and standing at 6 feet and 4 inches his is often referred to as "The GOAT"....he is Billy Danielson!
Billy Danielson turns around and walks down the ramp high fiving the fans before sliding under the bottom rope and into the ring confidently.
Blackbeard rushes the ring to catch Danielson with his back turned nearly decapitating an unexpected Danielson with a running boot.
GREED CHALLENGE
Singles Match
Blackbeard vs Billy Danielson
Blackbeard Goes for a lariat but Danielson ducks under. Billy does a hand spring off the ropes, and hits BlackBeard with a cutter!
Danielson is rocked by a hard headbutt and while momentum is on his side, Blackbeard drills him with an impact DDT for a quick 2 count.
Danielson patiently waits before nailing the Dead Pirate King with a knee strike! Blackbeard rolls out grabbing his face and checking for blood.
While the referee is distracted ringside, Blackbeard unhooked a flintlock and smashes it over Danielson's head.
Blackbeard unloads a barrage of punches. He whips Danielson towards the ropes, but Billy returns with a wicked dropkick!
Blackbeard goes for a spear and both men fall out of the ring. Now Blackbeard seizes the opportunity and whips him into the steel steps.
The pirate lifts Danielson back in the ring and soon after reversed a double underhook powerbomb by Blackbeard who is now back in control.
Blackbeard now lifts Danielson and eviscerates him with Walk the Plank. Blackbeard pins him with a foot on the chest not realizing Billy's foot was under the bottom rope.
Blackbeard is pleading with the ref. Danielson stands running at the pirate hitting a high knee when he turns knocking him into the corner.
Danielson runs at Blackbeard hitting him with a big splash into the corner. Blackbeard slumps down holding his chest.
Danielson shoves him backwards hitting various kicks followed by a roundhouse. Blackbeard shoves Danielson away.
Billy Danielson comes from behind with the Chiva Bomb onto Blackbeard and immediately rolling towards the corner waiting on Blackbeard to make it to one knee then hits the Thinning the Herd! Hooks the leg for the WIN!
MCKAYLA LEWIS
: You're winner by pin fall...BILLY DANIELSON!
Lauren Daniels steps out onto the ring awaiting a word with Billy Danielson.
Danielson exits the ring pointing at the crowd and making a Championship
Belt motion around his waist then rubbing his fingers together referencing money.
Danielson is met on the stage by Lauren Daniels who hands him his envelope. He tears it open and inside is the keys to a brand new Denali!
LAUREN DANIELS
: So what do you think? Are you excited?
BILLY DANIELSON
: Obviously I'm excited but I would have loved to got a shot at the title in March.
LAUREN DANIELS
: Don't forget to check the glovebox...
Danielson turns and walks through the curtain.
----- ----- ----- ----- -----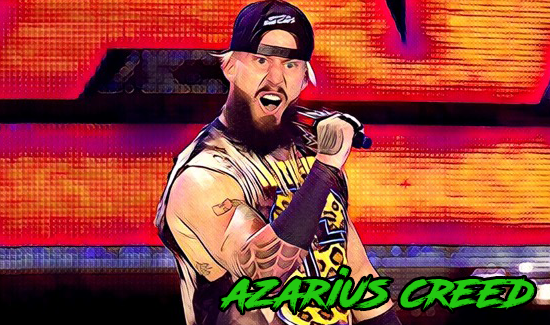 ----- ----- ----- ----- -----
"Erbody But Me" by Tech N9ne begins to play as the focus is placed on the entryway. Azarius Creed comes out shadowboxing and shuffling his feet comically to the crowd's amusement.
As he makes his way to the ring, he raps with the lyrics to the track while smacking hands with the fans and bounce stepping his way down the aisle.
Azarius slides under the bottom rope and rolls before getting to his feet and hitting the ropes a few times and yelling out to the crowd with high energy while staring at the crowd with a confident expression on his face.
AZARIUS CREED
: Mic Capone, heir to the Seattle throne, AC Slayahata has landed in the Pro and my sights are already focused. We gon' show up and show out!
AZARIUS CREED
: Before Board Walk closed down, I made a name for myself by being the talk of the show whether I opened the night or closed it, and I ain't done yet.
AZARIUS CREED
: I was tellin' Blake Mitchell earlier, I aim high and achieve higher cuz ya man got shoes to buy, hair to maintain, and skills to sharpen.
I see too many people tryna claim top spots when they lackin', and I know I got the moves like Ali that'll get me the main event.
AZARIUS CREED
: Ya boy Edwards wasn't even on the radar while I was Hype Champion since August. Shit, didn't even know he was in Boardwalk for some coffee!
AZARIUS CREED
: I been a champ since August and still holdin'. Seattle Pro is on notice, come correct, cuz I'm handin' out Ls like a dispensary...
Creed drops the microphone as his music begins playing once again. He waves to the crowd and walks up the aisle, showing off at the top of the stage before stepping back behind the curtain.
MCKAYLA LEWIS
: It is now time for the next match in the GREED CHALLENGE!!!
Darkness falls over the arena as "Beast" by Nico Vega plays and a white spotlight shines on the entry way.
MCKAYLA LEWIS
: Weighing in at 225 lbs and standing at 6 feet and 2 inches tall from Seattle, Washington. He's known as the "Emerald City Saint"...Blake Mitchell!
Blake Mitchell steps from behind the curtain and walks towards the ring while the spotlight follows him to the ring he slides under the ropes and stands in the ring removing his jacket and tries to excite the Portland crowd as they cheer loudly.
MCKAYLA LEWIS
: Now coming to the ring...hailing from Atlanta, Georgia...standing at 6 feet and 3 inches tall and weighing in at 246 lbs he is L.A. Brooks!
"By Any Means" by Wale begins to play inside the MODA Center as LA Brooks making his way to the ring he is much like Mitchell is a fan favorite and he's made it clear he wants the cash tonight!
GREED CHALLENGE
Singles Match
Blake Mitchell vs LA Brooks
Mitchell & Brooks tie up in the center of the ring. Both fighting for position until Brooks powers him into the corner forcing them to be pulled apart by the official.
Both men Square off again with a side headlock by Mitchell but is pushed off by Brooks. Brooks retaliated with a shoulder block.
Brooks lifts Mitchell and motions for a suplex. Mitchell blocks it with his leg and reverses it into a snap suplex of his own.
Mitchell stands running over to Brooks and hits a running elbow drop follows with a hook of leg for a kick out at 1.
Mitchell begins to lift Brooks but locks in a dragon sleeper quickly as the referee goes to check on Brooks. He's fighting very hard to get free but it's not looking good for Brooks.
Brooks reaches for the knee of Daniels and pulls his leg out from under him causing it to break the dragon sleeper hold.
Brooks moves over to the ropes and rolls out of the ring for a moment. He looks out at the crowd as Mitchell bounced off the ropes and leaps over the top rope.
Mitchell is caught in air on the outside by Brooks and hits a fallaway slam on Mitchell against the barricade.
Mitchell is holding to his back while laying on the ground. Brooks is in complete control as he lifts him and rolls him under the bottom rope and into the ring.
Brooks lifts Mitchell up and leans him in the corner nailing him with knife edge chops and back elbows.
Mitchell begins walking out of the corner as Brooks waits wrapping him up and tossing him with a overhead belly to belly suplex.
Brooks follows up the belly to belly with a leg hook for a nearfall. He slaps the mat, grins and panders to the Portland crowd.
Mitchell rolls over and slowly pushes himself up while Brooks is also getting to his feet. Brooks throws a punch and lands it on the jaw of Mitchell but he doesn't fall.
Both men are trading punches as neither will fall. Mitchell ducks a punch and bounces off the ropes hitting a flying forearm onto Brooks.
Brooks stands firm as Mitchell bounces off the ropes again with a spinning back elbow but Brooks catches him from behind.
Brooks muscles Mitchell up over his head with a German Suplex but Mitchell lands on his feet. Brooks turns around and catches a standing drop kick.
Brooks hits the match as Mitchell begins then mounted punches on the mat while the crowd counts along 1...2...3...4 then the referee interrupts warning Mitchell of the closed fists.
Mitchell backs away as the ref is scolding him. Meanwhile Brooks rolls over and stands up as the two circle around the ring scouting there next move.
Brooks with the takedown on Mitchell. An impressive amateur wrestling scuffle takes place as it ends with Brooks lifting Mitchell up with a piledriver attempt.
Mitchell blocks the piledriver and instead flips Brooks over and applies a headlock from behind. Brooks lays over on his side and kicks the bottom rope for the hold to break.
Mitchell backs up and runs at Brooks hitting a shining wizard. He lays flat on his back, rises up and Mitchell turns and runs back at him with a dropkick to the back of the head.
Brooks is laying flat on the mat as Mitchell steps out onto the apron pulls back on the top rope looking around at the crowd.
Mitchell uses the top rope to springboard over and drop a variation of the Space Needle Elbow Drop onto Brooks. He hooks the leg for a 1...2...KICKOUT!
Brooks is still in this. He rolls over as Mitchell cannot believe it. Mitchell goes to pick him up but Brooks kicks him in the guy and sets him up for a powerbomb.
Mitchell blocks the powerbomb sets Brooks up for the same move but pulls off an amazing Canadian Destroyer. He covers Brooks for the 1...2...3!
MCKAYLA LEWIS
: You're winner is Blake Mitchell!
Brooks and Mitchell shake hands, hug and raises each others arms as they both know how awesome of a match they just had by the standing ovation of the Portland fans!
Mitchell is met on the stage by Lauren Daniels who hands him his envelope. He tears it open and reveals it's a check. He has won the Million Dollars!
----- ----- ----- ----- -----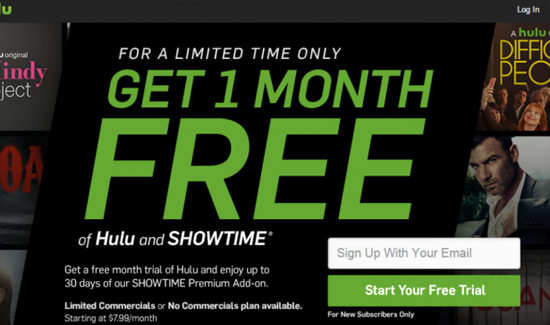 ----- ----- ----- ----- -----
"Can You Feel It" by Family Force 5 begins to play inside the arena.
Cade Cameron pushes his way through the entrance curtain. He has a big smile on his face as he immediately heads toward the ring slapping as many hands as possible on his way down the aisle.
MCKAYLA LEWIS
: From Chattanooga, Tennessee! Weighing in at 183 lbs and standing at 5 Feet and 9 Inches tall he is the "Shimmering Star"...Cade Cameron!
Cameron takes a running start, jumping up into a powerslide to the end of the apron. Hopping up to his feet, Cade takes a long jump up into a headstand on the corner turnbuckle before pushing off, falling back onto his feet, facing the corner in a "superhero landing." After a pause, he looks up, stands, and removes his jacket.
"Worlds Apart" begins to play as the lights in the arena dim and the crowd begins chanting 'HAMMERSTEIN!
MCKAYLA LEWIS
: From Mississippi he weighs in at 257 lbs and stands at 6 Feet and 1 Inch Tall. He is HAMMERSTEIN!
Hammerstein bursts through the curtain, nearly tripping over his feet. Hammerstein makes his way down the ramp, making sure to shake hands, high five, take selfies, or hug with every fan he can. He makes the pre-match victory lap around ringside before climbing on the apron. He wipes his feet before entering the ring, then salutes the fans from all four corners including his opponent Cade Cameron.
Singles Match
Hammerstein vs Cade Cameron
Hammer has Cade in a rear waistlock, but Cameron grabs an arm, jujigatame! Hammer struggles, but eventually reaches the ropes!
Hammerstein hits his Tex-Mex armdrag on Cameron, sending him sliding under the bottom rope to the floor.
Cade is getting to his feet, Hammerstein runs the ropes and stuns his opponent with a tope' suicida!
Hammerstein pulls himself up onto the apron, waits for Cameron to get to his feet, and bowls him over with a rolling somersault plancha!
Hammer's outside, Cade takes off with a jump to the top. He slips, falling back inside! He'll have to settle for a plancha this time!
Cameron backs Hammerstein into the corner and hits him with a chop. Hammerstein spins Cade around into the corner, reversing their positions.
Cade catches Hammer with a spin kick to the stomach, followed by a basement dropkick! Cade off the ropes, Shimmer Special 2! He only gets 2!
Hammer rolls to the outside, Cade off the ropes...cartwheel, handspring, OVER THE TOP! Shimmer Special 1! Incredible maneuver!!
Hammerstein pushes Cameron's head back and looks to the crowd, whose cheers are getting louder and louder.
Hammerstein lays an overhand slap chop to Cameron's chest as the crowd yells "WHY?"
Hammerstein whips Cameron into the corner and follows him in with a clothesline then whips him into the opposite corner and lands a avalanche splash.
Cade off the ropes, ducks a clothesline! He stops, backward handspring, he caught Hammer with a headscissor takedown!
Cade runs past Hammer, ascending to the top rope! He comes off with a beautiful moons-NO! He got Mutombo'd by Hammerstein! Cade's down!
Hammerstein whips Cameron into the corner and follows him in with a clothesline then whips him into the opposite corner and lands a avalanche splash.
Hammerstein runs across the ring, hits the corner, then ambles back across the ring, crashing into Cameron with a cannonball.
Cade grabs Hammer's head, snaps him down with a DDT! He rolls into a seat, Cade's off the ropes, rolling neck snap! Back up, low dropkick!
Cade's down, Hammer with the Kamala Spl-He missed! Cade moved, Hammer's down! Up top, LIKE A FEATHER! Cover! One, two...no! No, kick out!
Hammerstein Strong(ish) Style clotheslines Cameron to the mat, then climbs to the middle rope for the Hammerbomb. Hammerstein launches himself off, but Cade rolls out of the way and Hammerstein lands hard on the mat.
Cameron wastes no time rolling Hammer over onto his back then climbing to the top turnbuckle. The crowd's excitement grows as Cameron steadied himself on the top rope to prepare for the Shimmering Star Press.
Just as Cameron launches himself off, Hammerstein pops to his feet adjusts his position, and snags Cade out of mid-air with his Droppin Da Hammer stunner.
Cameron bounces off Hammerstein's shoulder and hits the mat hard. Exhausted, Hammerstein crawls over and drapes an arm across Cameron's chest for the 1...2...3!
MCKAYLA LEWIS
: ...and your winner Hammerstein!
Hammerstein helps Cade to his feet and shakes his hand. Cameron raises Hammerstein's hand and the crowd cheers for both men. Dueling chants of "HAMMERSTEIN!" and "CAMERON!" are breaking out in several spots around the arena.
----- ----- ----- ----- -----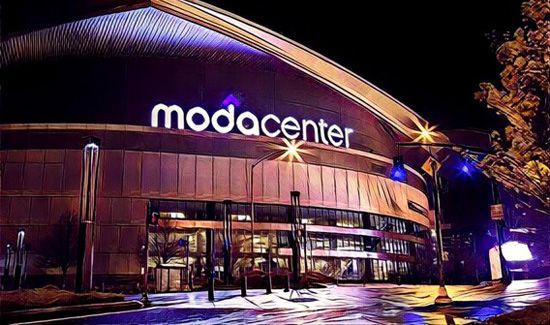 ----- ----- ----- ----- -----
'Dance With The Devil' by Breaking Benjamin begins playing as Sasha Foote walks out onto the stage before walking down to the aisle.
MCKAYLA LEWIS
: From Detroit, Michigan. She stands at 5 Feet and 5 Inches tall...she is Sasha Foote!
The fan favorite is all smiles, high fiving the fans as she descends. She slides into the ring and that smile disappears as a look of focus takes over. She walks to her corner, ready to compete.
"Immortals" by Fall Out Boy begins playing when Elektra steps out from behind the curtain with her arms folded staring at Foote inside the ring.
MCKAYLA LEWIS
: From Athens, Greece. Standing at 5 Feet and 10 Inches tall she is Elektra!
She walks down to the ring and slides under the bottom rope.
GREED CHALLENGE
Singles Match
Sasha Foote vs Electra
The bell sounds and Elektra charges at Foote attempting a running crossbody on Sasha Foote but she catches her and hits a running powerslam!
The move doesn't phase Elektra. She rolls to a knee and fires a few chops at Foote, driving her back a few feet.
Sasha shouts to the crowd 'I can hang with the men!' before hitting a devastating superkick to the face of Elektra.
Foote covers and gets a two count. She pulls to her feet. Elektra surprises Foote with a Samoan drop. And stalks Foote as she gets up.
Sasha ducks a clothesline from Elektra and begins her #3PS Fury of strikes to the head and body until Elektra ducks out of the ring.
Elektra stalls and then slides back in the ring. She ducks a kick from Foote and drops her with a head butt. Elektra covers and gets two.
Elektra and Sasha begin trading blows but Sasha's superb striking ability stands out as she quickly wins the war of punches.
Elektra hits the deck but trips Foote in the process. She pops up and hits the Gladiator's Stomp for a close two.
Elektra picks Foote up for the Nike only to be felled by an enzguri from her opponent.
The fans are behind Sasha as she heads to the top rope and hits the Foote Print from the top rope then hooks the leg for the 1...2...3!
MCKAYLA LEWIS
: and the winner is Sasha Foote!
Sasha Foote is met on the stage by Lauren Daniels who hands her an envelope and begins to speak.
LAUREN DANIELS
: That was a very impressive win tonight! What are your thoughts?
SASHA FOOTE
: Danielson got a Denali, Mitchell got the cash. We pretty much know already know that I want a title shot and to face the best in Seattle Pro--Man or Woman...but at this point it's a 50/50 chance.
LAUREN DANIELS
: You can open the envelope now...
Foote tears it open and reveals a note reading "PUNISHMENT". With her head low she walks behind the curtain.
----- ----- ----- ----- -----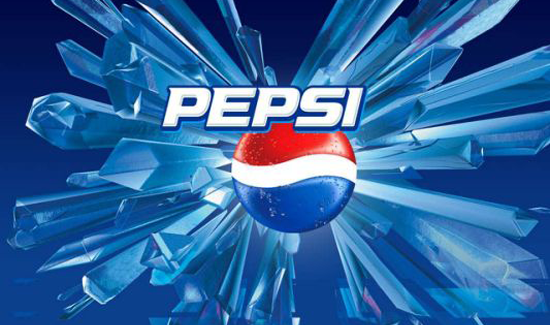 ----- ----- ----- ----- -----
Sasha Foote is seen on the screen approaching Robb Daniels.
ROBB DANIELS
: Congratulations Sasha on your hard fought win. I do apologize that you are the unfortunate recipient of the Punishment...
Sasha Foote shakes her head.
SASHA FOOTE
: So what is the punishment? Suspension without pay? Termination? What is it?
ROBB DANIELS
: You want equality between the men and women of Seattle Pro. Right?
SASHA FOOTE
: Sure. Absolutely...
ROBB DANIELS
: And for that your punishment will be...
Daniels looks around stroking his chin before an imaginary light bulb goes off.
ROBB DANIELS
: You won't challenge for the Heavyweight Title. Instead you will face Aria Price at LUST! If you win then you're the new Champion!
Sasha Foote looks as confused as ever especially considering she's not interested in being delegated in a Women's Division but she doesn't want to back down from a fight. The scene fades out and back to ringside with Ring Announcer...McKayla Lewis.
"Renegade Cavalcade" by AshIn begins to play inside the darkened arena while blue and yellow spotlights start flashing follow the guitar rhythm.
MCKAYLA
LEWIS: From Scottsdale, Arizona. Weighing in at 204 lbs and standing at 6 Feet and 1 Inches tall. He is Chris Andrew!
As the chorus hits Chris Andrew dashes out from the curtain then stopping on the stage and staring at the crowd. A few moments later, he runs his way to the ring, sliding under the bottom rope and climbing on the turnbuckle, getting another view of the sold out crowd. As the music fades out he jumps back to the ring with a perfect backflip landing on one knee awaiting his opponent.
A hard guitar riff hits the speakers, as the lights black out. With each of the three soft cymbals, a spotlight appears on the stage: green, yellow, then white. The second riff trains two more spotlights on the set, both white, before the pipes and fiddle start, heralding the appearance of Declan Black.
MCKAYLA LEWIS
: Weighing in at 240 lbs and standing at 6 Feet and 4 Inches tall. He is the Pride of Nova Scotia...DECLAN BLACK!!!
Wearing a confident smirk, he steps out of the curtain, flanked by Asceline Carter on his left and Caitlin Flanagan on his right. Slapping a few hands when convenient for him, he steps-saunters, really- to the ring, the picture of a self-assured athlete. He enters the ring, and takes his corner, sliding a Cape Breton Tartan custom mouthguard in after taking off his robe and passing it to a ring attendant. He does a few final stretches while talking to his girls prior to the start of the match!
GREED CHALLENGE
Singles Match
Declan Black vs Chris Andrew
As the bell rings and Black is removing his robe he reaches it over the top rope to the ring hand and Andrew tries to surprises him with a back body drop with a sunset flip for a quick two count.
Both Black and Andrew are trading right hands. Surprisingly Andrew dominates the exchange, stunning Black with an uppercut and knocks him down with superkick.
Andrew leaps onto Black for another near fall. Black rolls out from under Andrew slapping the match before standing up. Andrew puts him in a side headlock.
Black shoves him away causing him to bounce off the ropes but Andrew counters it with a cutthroat neck breaker he calls the Dr Pepper Special!
The Portland fans are all behind the rookie Chris Andrew as Declan Black just cannot believe how he's able to hold his own with the veteran.
Andrew climbs to the top turnbuckle and jumps off extending his feet for a missile dropkick but Black sidesteps the move. Black jumps on the offensive quickly.
Black is literally kicking Andrew while he is down from that miscalculated dropkick. Black lifts him and nails him with repeated high knees to the face before lifting him into an impact DDT.
Declan Black is on a roll but doesn't go for the pin attempt yet. He bounces off the rope hitting a knee drop onto the chest of Andrew who is in serious pain after that one.
Declan Black is really working over the crowd while Andrew is lying on the mat. He goes to lift up by Andrew by his hair but it's reversed into an inside cradle! Black kicks out at the last second.
Andrew stands and sets him up for a Shining Wizard. Black catches the ankle, wraps it up and locks in the Stretch Muffler! Andrew make grabs the ropes just in time.
Andrew up for a crossbody…and Black catches him with a spinebuster! Like a flash, he's on for the cover, but Andrew kicks out at two and a half!
Declan Black is up and signaling for the Blackout. Andrew blocks the pivot but Black wraps him up for a straight jacket German and holds the bridge for two and a half before the kick out!
Black rolls under the bottom rope very angry as the crowd is booing heavily at him. He is obviously catching his breath when he turns and Andrew launches himself between the ropes knocking with a Suicide Dive!
Portland is going nuts as if Andrew is about to upset the heavily favored Declan Black. Andrew rolls the mentally exhausted Black into the ring.
Andrew steps onto the apron, climbs up top and leaps off flipping in mid air only to crash to the mat hard attempting his signature Canyon Dive as Declan Black rolls out of the way.
Black pulls himself up using the middle rope. He then pulls up Chris Andrew and hits a spinning sit-out power bomb with the bridge for the 1...2...WIN!
MCKAYLA LEWIS
: and the winner is Declan Black!
After the match Declan Black is all smiles as he realizes he has the last envelope which means he will get a title shot in March!
Lauren Daniels hands him the envelope and for good measure he opens it and raising up a card that says Title Shot on it.
GREED CHALLENGE WINNERS
Declan Black - Seattle Pro Heavyweight Championship Match in March.
Blake Mitchell - $1,000,000.00
Billy Danielson - Brand New Denali (Surprise in Glove Box)
Sasha Foote - Punishment
----- ----- ----- ----- -----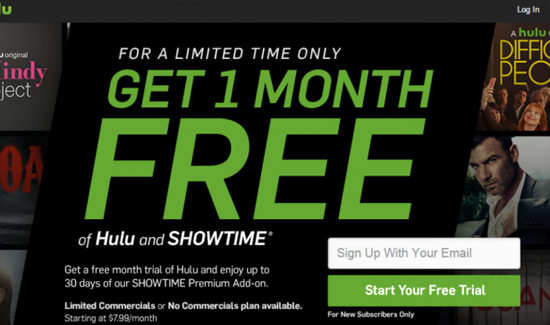 ----- ----- ----- ----- -----
"Diva" by Beyoncé begins to play as the lights appeared to be different colors and the crowd was wondering who could this be coming out.
Standing on the ramp with a sexy pose and smirk appeared to be none other than Raptor's manager, The Queen, Courtney Leinart. The crowd started chanting "You are gorgeous" as she walked down the ramp towards the ring, but before she got on the apron she noticed a sign that said "I came to see Raptor's manager" she glanced over at the sign and blew a kiss to the guy holding it.
"Gold" by Kiiara begins playing throughout the arena when Aria walks out on to the stage smiling and lifting her glasses up onto her head then removing the Women's Championship from around her waist, raises it above her head then begins walking down to the ring slowly.
Price climbs the steps wiping her feet on the apron and steps into the ring. She removes her jacket and glasses handing them to the stage hand and the Women's Championship to the referee.
MCKAYLA LEWIS
: At this time I would like to introduce the challenger...from New Jersey she is standing at 5 Feet and 5 Inches tall she is...Courtney Leinart!
Leinart steps forward in the ring with the spotlight on her as she waves to the crowd.
MCKAYLA LEWIS
: At this time I will introduce the Champion...from Seattle, Washington she is also standing at 5 Feet and 5 Inches tall. She is the Seattle Pro...Women's Champion...ARIA PRICE!
Price walks straight up to Leinart pointing at the title and exchanging trash talk with Leinart before the two are separated into there own corners. The referee raises the title before handing it off and motions for the bell!
Co-Main Event
Women's Championship
Aria Price (C) vs Courtney Leinart
Aria Price immediately kicks Courtney Leinart in the stomach. She makes her way back to her feet as she stumbles for a moment before sweeping Price down to the mat.
Leinart stands with a smirk on her face. Price pays no attention to what Leinart is planning to do.
Leinart stays back against the ropes waiting for Price to turn around and nails her with a spear.
Leinart moonwalks around Price taunting her then flips her hair in the air waiting for Price to stand.
Leinart is whispering to Price to get up to her feet. Price stands and Leinart gives her a big super kick to the face and goes for the cover for 1...2...NEARFALL!
Price rolls over...pushed herself up and ducks a clothesline by Leinart. Price turns and takes her down with arm drag and follows that with a series of kicks to the seated Leinart!
Leinart hits the ropes and charges toward Price again hoping to give her another super kick but Price counters with a tilt a whirl head scissors takedown!
Price climbs to the top rope raising both arms to the sky and leaps off nailing a cross body onto Leinart. Price rolls through and hooks the leg for a 1...2...KICKOUT!
Price lifts Leinart to her knees by the hair on her head but Leinart counters it with a jaw breaker!
Leinart smiles and grabs a handful of Price's hair and slams her face into the mat then stomps her repeatedly before the ref breaks it up.
Leinart is being pushed back into her corner. Price gets to her feet runs her fingers through her hair and looks very angry.
Leinart rushes at Price but she leaps up and hits Leinart with a Double Knee Drop. She rolls over and out of the ring for a breath but Prices nails her with a suicide dive to the outside.
Price picks up Leinart and rolls her into the ring for the cover but Leinart kicks out at 2!
AP rolls Leinart over and locks in an arm bar. Courtney Leinart is grimacing in pain but refuses to tap out. She grabs a handful of AP's long pink hair and pulls until she releases.
Referee threatens both women about hair pulling. Allowing time for Price to regroup. Leinart is favoring her right arm but remains on the offensive.
Leinart wraps Price up from behind shoving her into the ropes. Prices bounces back and is lifted by Leinart for a backdrop but she flips over her back and lands on her feet.
Price jumps up pushing her knees into Leinart's back and hits a stiff No Love Loss and rolls through to bridge the cross face. Leinart has no where to go and is forced to tap to break the hold.
MCKAYLA LEWIS
: ...AND STILL...the Seattle Pro Women's Champion--Aria Price!!!
Price exits the ring first with the Women's Championship and makes her way up the ramp. Leinart gets up to a standing ovation from the Portland fans and shows them her appreciation.
----- ----- ----- ----- -----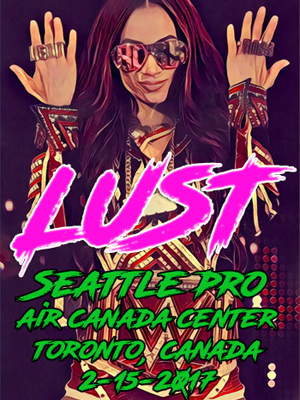 ----- ----- ----- ----- -----
"One More Round' the Sun" by Mastodon begins to play as James Edwards walks out onto the stage with the Heavyweight Championship fastened tightly around his waist and the Iron Championship over his shoulder.
Edwards walks down to the ring without a clue of who he will be defending the Heavyweight Championship against.
Lights go out and "Throne" by Bring Me the Horizon begins to play as the lights come up and Billy Danielson is holding an envelope in his right hand.
MCKAYLA LEWIS
: At this time I would like to introduce the challenger...from Chicago, Illinois he is weighing in at 225 lbs and standing at 6 Feet and 4 Inches tall he is...BILLY DANIELSON!
Danielson steps forward in the ring tossing the keys to the Denali to a ring hand and hands the envelope from the glovebox letting him know he would be in this match to the referee.
MCKAYLA LEWIS
: At this time I will introduce the Champion...from Lexington, Kentucky he is weighing in at 204 lbs and standing at 5 Feet and 9 Inches tall. He is the Seattle Pro Heavyweight Champion the "Burning Heart"...JAMES EDWARDS!
The referee brings the two men to the center of the ring, raises the title high in the air, hands the title to the ring announcer and motions for the bell.
Billy Danielson reaches out his hand to James Edwards and the two shake as a sign of mutual respect starts this contest off!
Main Event
Heavyweight Championship
James Edwards (C) vs Billy Danielson
Danielson is punishing the champion with the innovative offense we saw last month at INCEPTION!
Edwards is returning the heat on the challenger with a series of knife edge chops. He follows up with a dragon screw into a single leg crab.
Danielson prevents Edwards from climbing to the top turnbuckle then lays him out with a killer back breaker!
Edwards rebounds off the ropes and hits a Yakuza Kick. Pole Shift Kai! Danielson staggers. Edwards rebounds again. Bicycle Kick. Pole Shift!
Edwards fires kicks at Danielson's legs. Targeting his thighs and calves. A big European uppercut sends him down to the mat.
Danielson prevents Edwards from climbing to the top turnbuckle then lays him out with a killer back breaker!
Danielson goes for an exploder Suplex but Edwards counters by locking on a guillotine choke! These two just won't let up! Finally Danielson reaches the bottom rope.
Edwards knows it is desperation time. He eyes the ropes, runs, and springs off. The champ nails a brutal springboard forearm onto the rising challenger.
Billy Danielson is on the top rope looking for a moonsault but Edwards gets up and grabs Billy for a Super Foxfire! Edwards with the cover for 1...2...KICKOUT!
Keep in mind Billy Danielson has already competed once tonight and defeated Blackbeard. He's exhausted but fighting to stay in this match.
Edwards rolls over slapping the mat then climbs to the top rope. He takes a deep breath and leaps off landing a leg drop on Danielson.
Edwards fares back for the spinning backfists he calls the Double Tap. He pulls him in for the Half-Cut Kai!
Edwards is standing back in the corner as Danielson is on his knees and looks up at him and is suddenly hit with Violent Gospel for the
1...2...WIN!
MCKAYLA LEWIS
: and STILL the Seattle Pro Heavyweight Champion...James Edwards!
Lauren Daniels walks down the aisle and steps into the ring. She approaches James Edwards with microphone in hand.
LAUREN DANIELS
: James...James you have successfully defended the Heavyweight Championship here tonight against Billy Danielson whom you did not know would be your opponent until his music sounded prior to the match. What are your thoughts?
JAMES EDWARDS
: I said I would be a fighting champion after I won the Heavyweight Championship at Inception. Tonight...Danielson pushed me and we had a great match for the fans but I came out on top.
LAUREN DANIELS
: You didn't know that Danielson would be your opponent and another thing that many do not know is that with this title match Danielson agreed that if he did not win the title tonight that he would not be able to challenge for the Heavyweight Championship again until someone else defeats you for it.
Danielson with a look of failure on his face still manages to smile as he approaches the victorious James Edwards.
Danielson offers his hand once again but Edwards instead grabs his wrist and the two raise there arms after an instant classic.
LAUREN DANIELS
: Ladies and Gentlemen of Portland...We Thank You for allowing us to perform for you tonight and we hope you had a great time. Thank You and GOOD NIGHT!