Post by Robb Daniels on Jun 1, 2017 11:03:21 GMT -5
Seattle Pro Wrestling Presents
CONFLICT
SATURDAY - 06/03/2017
KEY ARENA - SEATTLE, WASHINGTON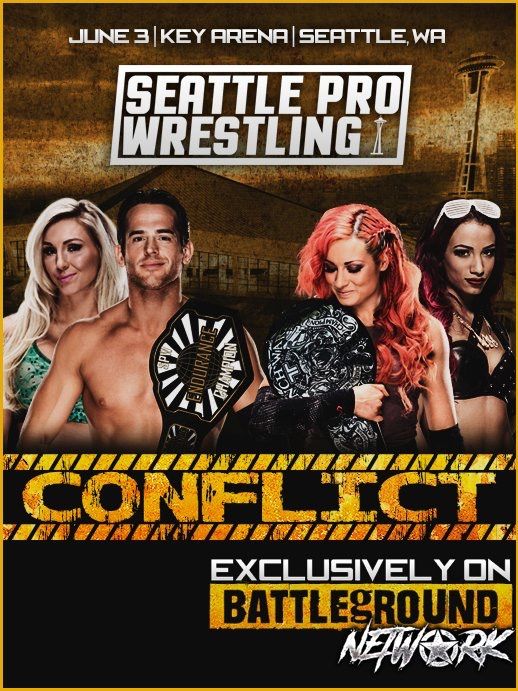 EARLIER TONIGHT...
INSERT OPENING SEGMENT
--------------------------------------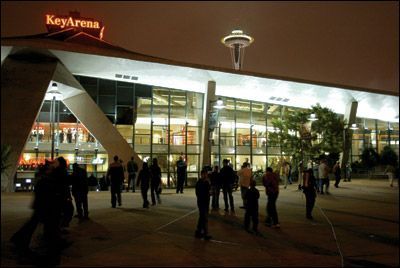 --------------------------------------
CONFLICT IS LIVE FROM SEATTLE, WASHINGTON INSIDE THE HOME OF SEATTLE PRO WRESTLING...KEY ARENA!
MCKAYLA LEWIS
: Ladies and Gentlemen, I am McKayla Lewis and I am joined by Charles Hudson and we'll be here tonight calling both title matches inside Key Arena and recapping the Deadly Sins Tour!
CHARLES HUDSON
: I am honored to be here tonight alongside such a beautiful and well spoken young lady. Each Championship is on the line tonight! Tonight everyone's Pride is on the line!
MCKAYLA LEWIS
: But first let's go over just how the Endurance Championship came about and talk about what is now know as the acquisition. See prior to the purchasd of Seattle Pro Wrestling by Robb Daniels, Natural Innovations and a group of investors. Seattle Pro was considered a relatively small regional promotion based in the Pacific Northwest but now it's much more. Seattle Pro has expanded tremendously and brought in high profile wrestlers with the deep pockets of Robb Daniels.
MCKAYLA LEWIS
The Championship Committee that was established just before the INCEPTION card was announced in December of 2016 maintains a level playing field allowing those who work hard and are deserving to earn Championship opportunities.
CHARLES HUDSON
: The only Championship to be grandfathered from the Hutchinson Family owned Seattle Pro to the current day rebrand was the Women's Championship which was held previously by Veronica Jenkins, Lisa Black and most recently Aria Price who defeated Black on 8/5/2016 and defended the Championship an impressive six times over the next six months.
MCKAYLA LEWIS
: At INCEPTION Courtney Leinart would win a Fatal Five way match to go on to face AP at GREED on 1/13/17 in a loss.
CHARLES HUDSON
: Sasha Foote a rebellious member of the Seattle Pro Roster seeking the opportunity to face men and receive equal rights to challenge for the same championships as men would win her match that was part of the GREED Challenge but she would receive the sole punishment which was announced and many believed it to be a shot at the Women's Championship against Aria Price at LUST on February 15th.
MCKAYL LEWIS
: It would be announced just days later that Sasha Foote would headline the LUST event against Aria Price the current Women's Champion and it would be for a Championship but not the Women's title. Actually on February 15th at LUST...AP would carry the Women's Championship to the ring and be announced as the champion for the final time as that title would be officially retired and AP and Foote would then decide who would become the first ever Endurance Champion.
CHARLES HUDSON
: With the newly formed Endurance Championship it would comes with its own set of rules allowing men and women to compete for this Championship and the winner of each match would be decided by submission, total knockout or decision made by the Championship Committee. Foote/AP was the first match of this kind contested under these rules in a single round match with a 30-minute time limit, eligible to all wrestlers, and decided by knockout, submission, or decision via Championship Committee.
MCKAYLA LEWIS
: The hype between the two hugely popular female wrestlers would gain so much momentum that it would main event the February live show, LUST. The match was an instant classic, as both women put their all into attempting to become the first ever Endurance Champion. However, an ankle injury that Aria had sustained at the Deadly Sins Live Show, which had happened just a few weeks before, was ultimately her demise. Sasha Foote would use Aria's injury to her advantage, and eventually keep Price locked up in her own finisher until time ran out. Even though Aria never tapped out, the decision was still in favor of Sasha in a 3-2 vote.
CHARLES HUDSON
: Sasha would go on to defend her title successfully in two matches. The first was a very hard fought match against Chris Andrew. The two battled for thirty minutes straight, and Chris seemed to be in control until the very end, when Sasha Foote was just about to hit the "Foote Print", but the referee jumped out in front of her, signaling that the time limit had been reached. This match would end in a 3-2 vote in favor of the champion! The next match would be at Gluttony, in the hometown of her challenger, Coral Rose. The Destructive Live Wire would take the Champion to her absolute limits, and just when Coral was about to end it all, Sasha's rival, Dexter Severin would attack her from behind, ultimately disqualifying Coral in the process.
MCKAYLA LEWIS
: The next night, in Chicago, Sasha Foote would yet again defend her title against fan-favorite and hometown hero, Billy Danielson. Foote and Danielson would battel back and forth, each one trying to out-do the other, trying to keep control of the match. The styles clashed, as Billy's height and weight advantage proved to be a lot more than what the champion had expected! Nearing the twenty-minute mark, Dexter Severin would rear his head again, as he would jump the barricade, after disguising himself as a fan. This would cause Sasha Foote to become distracted just enough, as Billy Danielson would proceed to hit Sasha with his wicked #Fantastic Knee Strike!
CHARLES HUDSON
: After Sasha left the company, shortly after her loss of the title, Billy Danielson would go on to elevate that title even more. Danielson had impressed the Championship Committee so much, that he would face Declan Black in a main event, Champion vs Champion Match for the World Title. Even though Danielson would come up short, after having his face cut open by the maniacal Declan Black, he had proved that the Endurance Championship could stand in the same main event light as the World Heavyweight Title. However, after this brief title match, Billy Danielson would go on to finally defend his title a month later.
MCKAYLA LEWIS
: After being robbed of her title shot, Coral Rose would lobby for another title match, only this time, the champion wouldn't be Sasha Foote. This time, she would step into that ring with her brother-in-law. The two would use their sibling rivalry in the buildup for the match, each one antagonizing the other with heir incredible chemistry, and that build would translate in the ring perfectly.
CHARLES HUDSON
: Coral and Billy would go on to have match filled with respect, showboating, and a display of their striking and technical skills. However, it would be the Champion who would get the last laugh, as he beat Coral in the shortest Championship Match in Seattle Pro History, after he used his signature Knee Strike to put her away! Coral and Billy would go on to raise each other's hands in victory.
MCKAYLA LEWIS
: Now, Billy Danielson defends his title against Christina Idol and possibly in a week, against Cade Cameron at Union Battle Ground. He also seeks to reach that main-event status with his Endurance Championship one more time, as he takes on Blake Mitchell and Declan Black in a ladder match in the main event of Mainstream 1 only on the Battleground Network!
----- ----- ----- ----- -----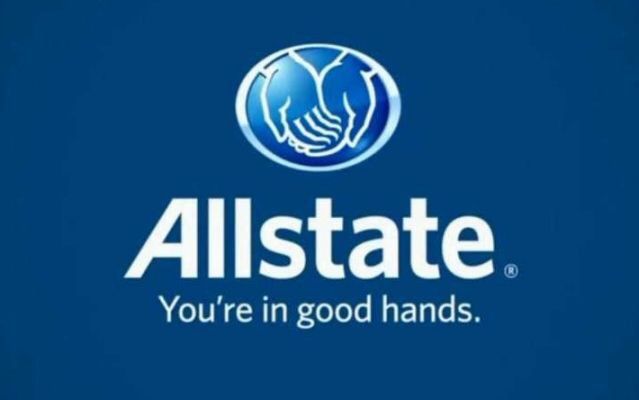 ----- ----- ----- ----- -----