Post by Robb Daniels on Apr 16, 2017 11:52:39 GMT -5
Seattle Pro Wrestling Presents
PRIDE
FRIDAY - 05/26/2017
KEY ARENA - SEATTLE, WASHINGTON
EARLIER TONIGHT...
The camera cut to the backstage area, where Coral Rose is seen walking along the hallway. She approaches Lauren Daniels who is speaking with the intern and backstage interviewer Samantha Kinsley.
CORAL ROSE
: Hello Lauren.
LAUREN DANIELS
: It's good to see you Coral. Are you ready for you're match tonight?
CORAL ROSE
: Of course I am. I've been waiting on this opportunity for a fair shot at the Endurance Championship since we were in Milwaukee for Gluttony.
LAUREN DANIELS
: We appreciate your loyalty to Seattle Pro and patience for this match.
CORAL ROSE
: It is what it is but had Robb listened when I tell him things then maybe I would have already been the Endurance Champion. Maybe I would have defended the title against Danielson back at Sloth or maybe I would have beaten Declan Black at Wrath and be the Heavyweight Champion tonight.
LAUREN DANIELS
: Hindsight is 20/20 Coral. Although it didn't pan out that way for you then doesn't mean it can't start tonight.
CORAL ROSE
: We'll see. It's good seeing you but I have a match to prepare for.
LAUREN DANIELS
: Best of Luck out there.
Rose turns and continues walking down the hall as Lauren Daniels and Kinsley disappear from the background. Coral stops and as she sees Chris Andrew and Mandi Morrison. Chris is getting ready to head out to the ring but he is stopped by Coral.
CORAL ROSE
: Hey good luck out there tonight Chris. Also thanks for giving me the ok to team with Billy. Means a lot.
CHRIS ANDREW
: Little hard to say no when you threatened me with a bomb....
Mandi's eyes go wide as Coral laughs lightly with Chris.
CORAL ROSE
: He is kidding Mandi. No bombs allowed, can blame Billy...
MANDI MORRISON
: That's good... just make Billy pay tonight for saying no then.
CORAL ROSE
: Already planning on it. Still, I should let you gO get ready for your match tonight.
CHRIS ANDREW
: Yeah I do. Thanks again
CORAL ROSE
: and good luck later.
CORAL ROSE
: I don't need luck. I will just be bringing destruction to the ring and Billy like I always do.
Chris, and Mandi nod, before they walk away as Coral starts to head down the hallway to get ready for her match. She pulls her phone out, as she gets a message from WL as she smiles and the scene fades to the Seattle Pro Logo.
--------------------------------------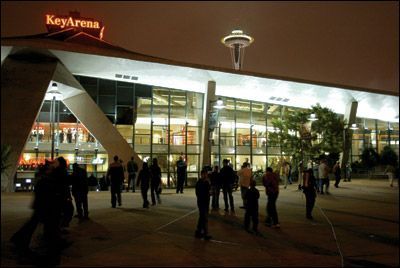 --------------------------------------
PRIDE IS LIVE FROM SEATTLE, WASHINGTON INSIDE THE HOME OF SEATTLE PRO WRESTLING...KEY ARENA!
MCKAYLA LEWIS
: Ladies and Gentlemen, I am McKayla Lewis and this strapping Englishman beside me is Charles Hudson and we'll be here tonight calling each match in front of this capacity crowd inside Key Arena!
CHARLES HUDSON
: I am honored to be here tonight alongside such a beautiful and well spoken young lady. Each Championship is on the line tonight! Tonight everyone's Pride is on the line!
"Worlds Apart" begins to play as the lights in the arena dim and the crowd begins chanting 'HAMMERSTEIN!
GRAHAM STEVENS
: The following contest is scheduled for one fall and making his way to the ring at this time from Mississippi he weighs in at two hundred and fifty seven pounds and stands at six feet and one inch tall...HAMMERSTEIN!
Hammerstein bursts through the curtain, nearly tripping over his feet. Hammerstein makes his way down the ramp, making sure to shake hands, high five, take selfies, or hug with every fan he can. He makes the pre-match victory lap around ringside before climbing on the apron. He wipes his feet before entering the ring, then salutes the fans from all four corners including Azarius Creed.
"Renegade Cavalcade" by AshIn begins to play inside the darkened arena while blue and yellow spotlights start flashing follow the guitar rhythm.
GRAHAM STEVENS
: Making his way to the ring at this time from Scottsdale, Arizona. Weighing in at two hundred and four pounds and standing at six feet and one inch tall...CHRIS ANDREW!
As the chorus hits Chris Andrew dashes out from the curtain then stopping on the stage and staring at the crowd. A few moments later, he runs his way to the ring, sliding under the bottom rope and climbing on the turnbuckle, getting another view of the sold out crowd. As the music fades out he jumps back to the ring with a perfect backflip landing on one knee.
"Erbody But Me" by Tech N9ne begins to play as the focus is placed on the entryway. Azarius Creed comes out shadowboxing and shuffling his feet comically to the crowd's amusement.
As he makes his way to the ring, he raps with the lyrics to the track while smacking hands with the fans and bounce stepping his way down the aisle. Azarius slides under the bottom rope and rolls before getting to his feet and hitting the ropes a few times and yelling out to the crowd with high energy and waits for his opponents to make there entrances.
"Erbody But Me" by Tech N9ne begins play, giving cue for Azarius Creed to jump out from behind the curtain with electric zeal and copious amounts of flare. With a mic in his hand, he shadow boxes and shuffles his feet before he non verbally asks for his music to be cut and he speaks.
AZARIUS CREED
: Ladies and gents! Seattle, Washington!!! Five eleven, two hunnit five pounds! Reppin LA in the WA, bringing style and pizzazz to the USA… it's ya man… CaliCreed, Mic Capone, A.C. Slayahata!!!
The crowd cheers raucously as Creed begins to swagger step his way to the ring.
AZARIUS CREED
: What you are about to see is a phoenix rise from the ashes. Azzy finna get jazzy and leave these two cats dizzy like a room full of fidget spinners! No taggin, just some threeway fun in a non-HR kinda way, yadamean?
Members of the crowd laugh as Creed slaps a few hands and takes a selfie.
AZARIUS CREED
: Tonight, it's my time, it's where I make my mark and break that top 10. Fact is, we got three titles in this place, and my waist needs some extra weight on it. The path to gold starts now!!! Let's get it!!!
Creed tosses the mic and rolls into the ring, peeling off his jacket quickly and tugging at the ropes, ready for battle.
Chris offers his handshake to Hammerstein who immediately accepts it. There's a huge respect between them that is no secret. He then turns to Creed who looks at the fans before reaching out and shaking it with a smile. Once him and Hammer do the same the match can start with the fans cheering for the display of sportsmanship.
Azarius Creed vs Chris Andrew vs Hammerstein
The bell sounds and this match is officially underway. Chris Andrew and Azarius Creed circle the ring plotting against the larger Hammerstein attacking him from both sides. Andrew with low kicks and Creed with leaping forearms to the face. The two men have taken advantage of the Double team and now attempt a double suplex but Hammerstein uses his size to reverse it. Instead he suplexes the smaller opponents. Hammerstein hops to his feet hits the ropes and lands the Kamala Special splash on both men and make a double cover for 1...2...KICKOUT!
MCKAYLA LEWIS
: Hammerstein nearly defeated both men just moments after the bell.
CHARLES HUDSON
: The only way Creed and Andrew have a chance is if they take out Hammerstein first.

Azarius Creed gets to his feet first and shoves Andrew against the ropes but Andrew starts unloading chops on Creed turning his chest bright red. Hammerstein tries to take advantage of the distraction with grabbing his arm and sending him against the ropes. His lariat attempt is ducked by Andrew who is quick to stop and follow up with a Pele Kick.
Andrew climbs to the top rope and leaps off attempting a moonsault but Hammerstein spears him...driving him, upside down and into the the corner. He turns to see Creed charging him and hiptosses him into the corner on top of Andrew. Hammerstein runs to the opposite corner and charges in with a cannonball senton!
CHARLES HUDSON
: CANNONBALL!
MCKAYLA LEWIS
: Hammerstein has a very up tempo in your face offensive arsenal despite his size advantage or disadvantage just depends on how you look at it.
Hammerstein pulls Andrew up and whips him against the ropes north to south and bounces off the ropes running east to west and crashes into Andrew with a pounce. Hammerstein climbs to the top rope preparing to jump onto Andrew. Creed climbs up to the top rope with him. Creed and Hammerstein exchange punches with Creed getting the advantage. Hammerstein stops Creed with a series of headbutts that cause him to crash to the mat. Hammerstein measures the distance between him and Andrew and decides to climb down off the turnbuckle and onto the apron. Andrew gets to his feet and Hammerstein hits a running cannonball plancha off the apron onto Andrew.
All three men are now outside the ring and you see Hammerstein whip Chris Andrew into the steel ring steps. Hammerstein then grabs Axarius Creed to whip him into the steps also but Creed reverses it. Andrew hits a drop toe hold on Hammerstein sending him head first into the steps where he hits the corner of the steps.
CHARLES HUDSON
: Jesus H. Christ! Hammerstein has to be out cold after that bump!
Hammerstein remarkably gets up on his own but as he turns facing the fans they make a collective gasp plain to see and then he turns towards the camera and blood is pouring from a huge open gash caused by the ring steps over his left eye.
MCKAYLA LEWIS
: The official has thrown up the 'X' and is putting on gloves asking Hammerstein to take a seat to be treated.
Azarius Creed is standing with his hands on his hips making sure Hammerstein is being treated by the medics. Chris Andrew catches him with a forearm to the shoulders. The medics is asking Hammerstein to exit this match so they can sew up his open wound. He takes a towel and tries to wipe his brow but only makes the blood stain worse all over his face.
MCKAYLA LEWIS
: Hammerstein has refused medical attention and has chosen to continue this match.
Hammerstein lands a big boot to the head of Chris Andrew laying him out on the floor. Creed grabs him by the back of the neck and goes to slam his head into the ring apron but Hammer blocks it. He lands a back elbow onto Creed and then rolls him back into the ring. Hammer follows him into the ring and the two men begin brawling back and forth.
Chris Andrew is laying on the floor catching a break while Hammerstein and Creed trade blows in the middle of the ring. He gets up climbing to the top rope and diving toward them knocking them both down with a double Missile Dropkick!
Andrew makes the cover on Hammerstein for 1...KICKOUT! He slaps the mat and makes the cover on Creed for 1...2...KICKOUT! Andrew goes back on the offensive on Hammerstein and he talks Azarius Creed into working with him against the larger Hammerstein.

Creed and Andrew are momentarily working together on Hammerstein kicking and punching the hell out of him. After a quick look of agreement they both lift him with a double suplex dropping him hard on the canvas.

The pace of the match picks up as Chris Andrew sends Creed for a run against the ropes waiting for him and connecting with his Spire Slam hooking the leg for 1...2...BREAK UP!
MCKAYLA LEWIS
: At the very last moment Hammerstein dives and makes the save!
Hammerstein whips Andrew in the corner and follows that by whipping Creed into the opposite corner. Standing in the center of the ring Hammerstein runs towards Creed hitting a corner clothesline then turns and hits Andrew with a corner clothesline as well.
Both Andrew and Creed drop down in there respective corners and Hammerstein hits a hip attack for each man before pandering to the fans realizing he's in full control of this match.
Azarius Creed is pulled to his feet first by Hammerstein but Creed pleads with Hammerstein to work with him to take out Chris Andrew first so the two men can finish this match one on one.
CHARLES HUDSON
: Not sure if it's the major blood loss by Hammerstein that is continuing to bleed from the gash he received earlier in the match causing him to make a costly decision right now to trust Creed or not.
MCKAYLA LEWIS
: Hammerstein is in full control right now working by himself. Why would he want to work with Creed?
CHARLES HUDSON
: Creed knows that if they work together long enough that Hammer will wear down after such a great deal of blood has been spilled and he'll have him right where he wants him.
Both Creed and Hammerstein begin working together. Hammerstein picks Chris Andrew up in the electric chair position while Azarius Creed climbs up onto the top rope. Creed leaps off and hits the 'Nuthin but a C Thang' Frankensteiner driver on Andrew. Creed hooks the leg for 1...2...BREAK UP!
MCKAYLA LEWIS
: Hammerstein breaks the pin attempt and realizes he should have never trusted Creed.
Chris Andrew rolls outside the ring to recover while Creed and Hammerstein are battling for ring supremacy. Creed missed a dropkick attempt and Hammerstein grabs him up by his hair. With Andrew now on his feet Hammerstein sends Creed to the ropes but seizing opportunity Creed goes for a tope con hilo outside the ring taking Andrew down again!
Hammerstein looks to nail Creed with a brainbuster but Creed nails him with a knee in the head causing him to drop Creed who lands on his feet. Landing left and right hands followed by a kick to the stomach Creed now has Hammerstein hunched over. Creed signals and lands a Westside Connection and makes the cover for 1...2...KICKOUT!
CHARLES HUDSON
: A lot of fight still left in the injured Hammerstein!
Chris Andrew is back inside the ring goes for Creed's waist from behind looking for a German suplex but Creed blocks and lands some stiff elbows to the face followed by a Pele kick that puts Andrew on his back. Hammerstein runs after Creed but he's too fast with a dropkick to the legs that puts the man on his knees. Creed runs to the ropes jumps slightly and nails 'Nuthin' But a C Thang' on Hammerstein this time!
Chris Andrew is back up and he begins trading blows with Azarius Creed one right after the other. Leaving Creed reeling Andrew whips him to the turnbuckle. Creed moves from a splash and with Andrew now leaning against the ropes with his back turned. Creed rushes to the opposite side charges and hits a handspring back elbow to the back of the head!
MCKAYLA LEWIS
: This Triple Threat match has been a perfect way to kickoff PRIDE!

Creed is now leaning against the ropes appearing to be tired and Hammerstein tosses him over the top rope and down to the floor so he can focus on Chris Andrew. Hammerstein sends Andrew to the corner barreling into him with an avalanche splash. Andrew collapses to the mat and Hammerstein climbs to the second rope looking for the Hammerbomb.
Azarius Creed is back in the ring and connects with a jumping kick to the face as he holds to the top rope from the apron. Hammerstein falls back landing back to stomach on Andrew and then rolling out of the ring. Creed climbs up looking out at the crowd before he comes down strong with his patented 'Air Az' onto the stomach of Chris Andrew and he makes the cover for 1...2...3!
GRAHAM STEVENS
: The winner of this match is Azarius CREED!
As the bell rings the referee raises the arm of Azarius Creed in victory. He smiles and enjoys the cheers from the fans. As the referee steps back Chris Andrew rolls under the bottom rope before leaving the ring and making his way to the back. Meanwhile Hammerstein is finally allowing the medical team to look at his cut. Creed checks on him and the two men share a fist bump while Creed's music continues to play.
MCKAYLA LEWIS
: Azarius Creed with an impressive win in this opening bout at PRIDE.
CHARLES HUDSON
: These Gentlemen should look at the guys and girls in the back when they walk through the curtain and tell them to try and follow that!
----- ----- ----- ----- -----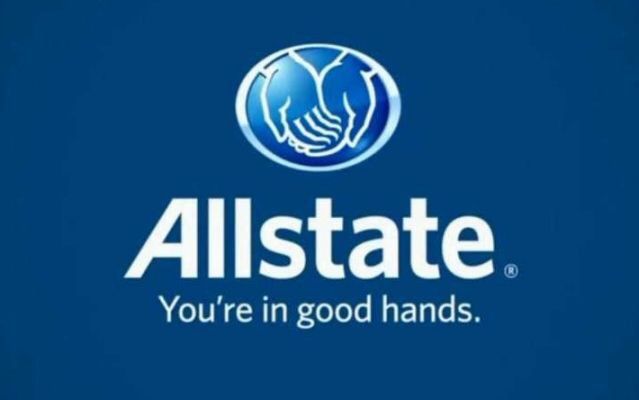 ----- ----- ----- ----- -----