Post by Deleted on Feb 13, 2020 1:05:10 GMT -5
---
★ SEATTLE PRO WRESTLING ★
★ WRESTLER BIOGRAPHY ★
---
★ APPEARANCE ★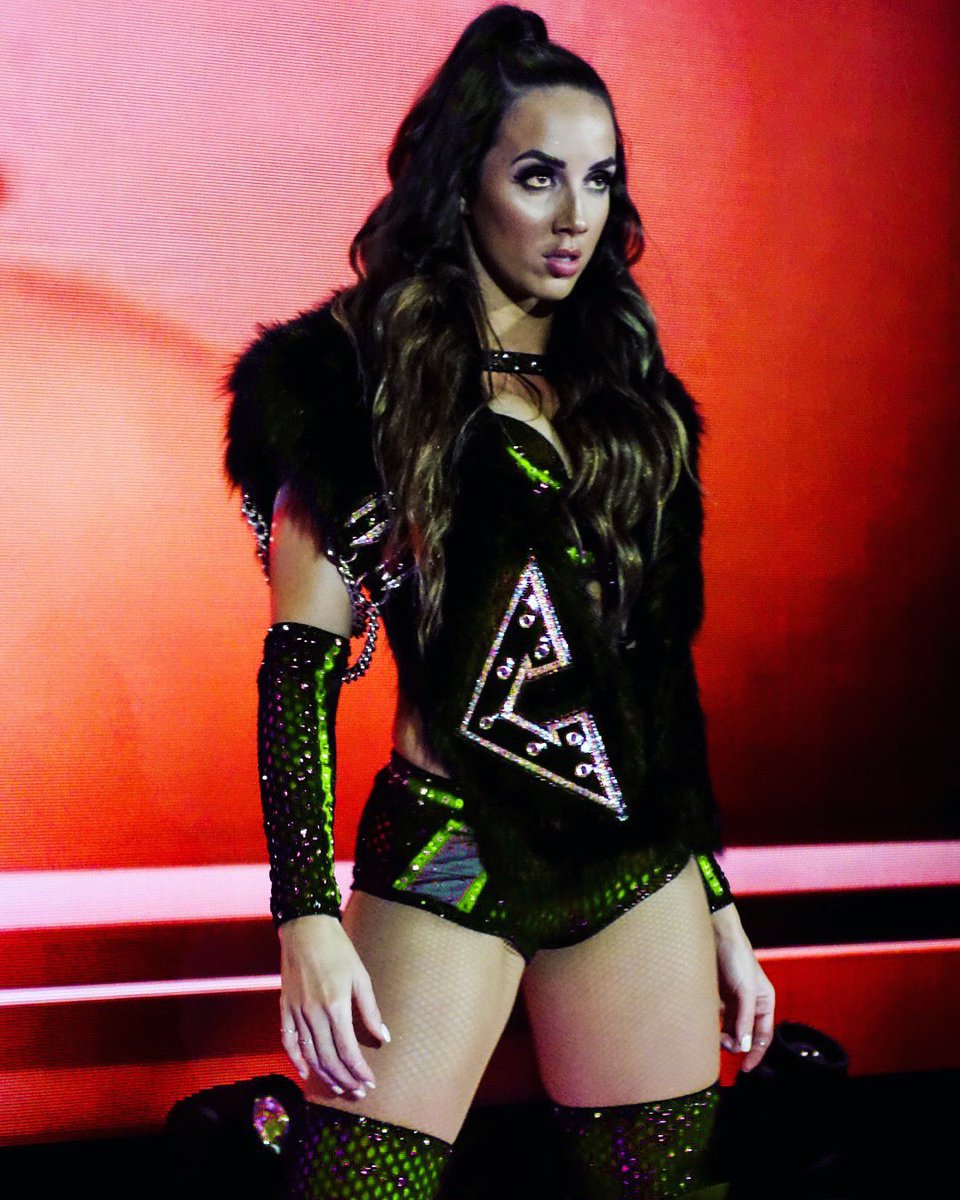 Chelsea Green
---
★ WRESTLER INFORMATION ★★ NAME ★
Julianna DiMaria
★ ALIAS ★
"The Scourge"
★ HOMETOWN ★
San Diego, California
★ AGE ★
25
★ HEIGHT ★
5'5"
★ WEIGHT ★
125 lbs.
---
★ WRESTLER DETAILS ★★ WRESTLING STYLE ★
TECHNICAL/SUBMISSION
★ BRIEF CAREER BIOGRAPHY ★
Julianna DiMaria was born to a German mother and an Italian father, both of whom were professional wrestlers in their native countries before they met each other and immigrated to San Diego, California to continue their careers for a few years in the United States prior to her birth. As an only child, she was raised to be obnoxious, arrogant and entitled and often got into trouble during her teenage years as she had a tendency to get involved in fights and use bullying and intimidation tactics to get her way. She developed a mean streak that would last to this day that would often have her using her beauty and charm to lure in an unsuspecting boyfriend or an ally, making them believe she was an innocent sweetheart, only to show her true colors later. Her parents run a small, Independent promotion and training program in San Diego and when Julianna became of age, that's when she began to train and apply her craft, with her parents making sure she succeeded in every step of the way. However, Julianna eventually hungered for a new challenge, wanting to succeed in the business without being in the shadow of her parents, so she sought a new challenge, and eventually found it in the form of Redemption's WCG developmental territory. Her personality is best described as "Mercedes Benz on the outside, mob boss daughter on the inside". While she takes on more of a sophisticated lifestyle, once that bell rings, she is vicious and deadly. Those that mistake her beauty and sophistication for weakness are usually in for a venomous surprise. With her pedigree and her take no prisoners attitude, she's determined to make the world her own! (This needs to be updated, but right now this is what I have for this lol)YOUR BIO
★ ENTRANCE THEME ★
"Deal with the Devil" by Pop Evil
★ ENTRANCE DESCRIPTION ★
"Deal with the Devil" hits the speakers as Julianna DiMaria appears on the stage, greeted by some boos from the fans in attendance. She ignores them and heads down to the ring with a confident, focused look on her face. Once she heads inside the ring, she cracks her knuckles, indicating she's ready to fight and afterward does the "talk to the hand" gesture toward all the fans that are booing her, displaying another touch of arrogance to get the fans against her even more.. She heads to her corner and scoffs at the reaction she's getting as the song fades and she waits for what's coming next.
★ ALIGNMENT ★
HEEL
★ MANAGER ★
N/A
★ MANAGER PIC BASE ★
N/A
★ ALLIES ★
Jimmy Pagan (boyfriend)
-
-
★ ENEMIES ★
-
-
-
---
★ SIGNATURE MOVE LIST ★★ FINISHING MOVE(S) ★***1 TO 3***
1. "DiMaria Code" - (Full Nelson Facebuster aka "Skull Crushing Finale")
2. "Mercedes Bends" - (Bridging Fujiwara Armbar)
★ STANDARD MOVES ★***3 OR MORE***
1. Forward Russian Legsweep
2. Springboard Flying Forearm Smash
3. Shining Wizard
4. Swinging neckbreaker
5. Jawbreaker
6. Camel Clutch
7. Diving Crossbody
8. Handspring Elbow
---
★ HANDLER INFORMATION ★★ REAL FIRST NAME ★
YOUR FIRST NAME
★ YOUR ACTUAL AGE ★
29
★ CHARACTER TWITTER HANDLE ★
@juliannadimaria
★ HOW DID YOU FIND US? ★
Invited by owner