Post by Bryan Ford on Aug 29, 2019 21:04:19 GMT -5
---
★ SEATTLE PRO WRESTLING ★
★ WRESTLER BIOGRAPHY ★
[/b][/color][/div]
---
★ APPEARANCE ★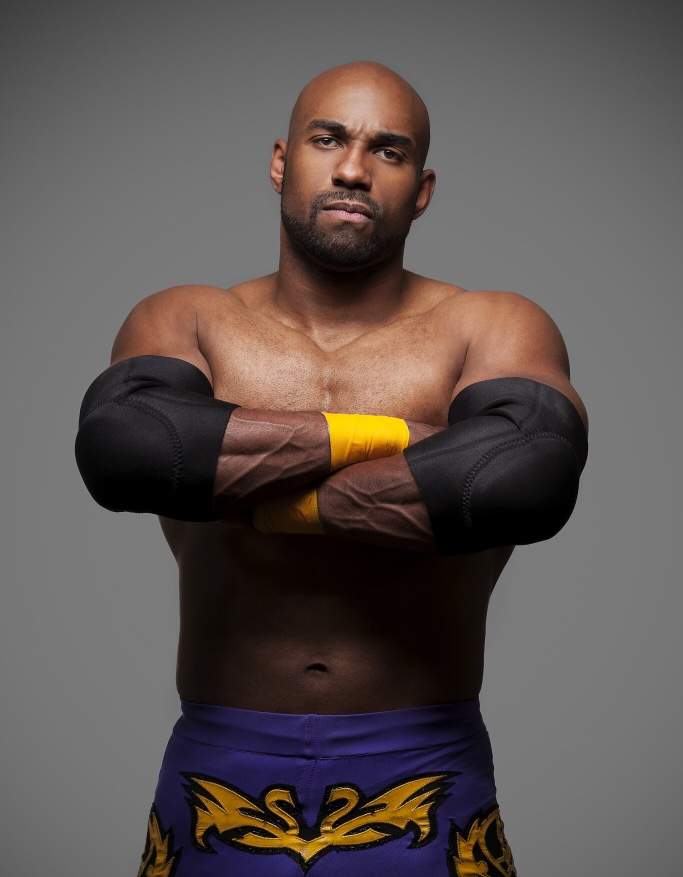 Scorpio Sky
---
★ WRESTLER INFORMATION ★
★ NAME ★
Bryan Ford 
★ ALIAS ★
BFord/The Host/The Innovator of Greatness 
★ HOMETOWN ★
Los Angeles, California 
★ Age ★
25
★ Height ★
5'10
★ Weight ★
200 lbs.
---
★ WRESTLER DETAILS ★
★ WRESTLING STYLE ★
Flashy Striker with some high flying abilities.
★ BRIEF CAREER BIOGRAPHY ★
Bryan is a third generation wrestler. His father is Hall of Famer Nick 'C4' Ford. And Grandfather Chris 'Hotwired' Ford. Ford has been training professionally since the age of 8 and made his professional debut at the Age of 18 at One Wrestling. After being an enhancing talent for 6 months he was released then moved on to IWA (International Wrestling Alliance) where he found his shine. Quickly becoming a tag team Champion with La Mistica as Phenom Detonation.
Once the team disbanded Ford went on to capture the International, Extreme, and IWA Termination champion. Becoming the youngest, first African American, and only wrestler to have held Four titles in the company
Once the federation closed Ford worked for multiple promotions including New Found Glort where he won his first major and world title. Remaining undefeated as champion until their untimely demise and closing.
Ford would wrestle on the indies before eventually landing in Carnage Wrestling. Where he became a two time Baltimore City Champion. Now Bryan has his eyes set in Seattle Pro looking to bring The Bryan Ford show live to the masses.
★ ENTRANCE THEME ★
"DNA" by Kendrick Lamar 
★ ENTRANCE DESCRIPTION ★
The Tron statics a bit before Ford's face appears in the screen, he lowers his shades and winks saying "Action"
"DNA" by Kendrick Lamar blares over the speakers as Bryan Ford walks out onto the stage. He makes his way down the ramp walking with a swagger as he reaches the apron. Leaping onto the edge he then somersaults over the top rope rolling into the ring sitting Indian style waiting for the bell to ring.
★ ALIGNMENT ★
FACE/TWEENER/HEEL
[/b][/div]
Tweener but leans heavily heel
★ MANAGER ★
YOUR MANAGER NAME
★ MANAGER PIC BASE ★
YOUR MANAGER PIC BASE
★ ALLIES ★
-
-
-
★ ENEMIES ★
-
-
-
---
★ SIGNATURE MOVE LIST ★
High Impact DDT- Ford kicks the opponent in the gut doubling them over before hooking both of their arms as he drives them into the mat with a double underhook DDT!
Hangover Cure- Bryan Irish whips the opponent into the corner before running full speed into them with jumping double knees! He snapmares them out of the corner before delivering a swift superkick to the back of their head!
★ FINISHING MOVE(S) ★
***1 TO 3***
Bford & After/Bicycle Kick- Bryan takes a run towards the ropes bouncing off gaining momentum before smashing into the opponent's face with a bicycle kick
Sudden Silence/GTS- Bryan lifts the opponent onto his shoulders holding them for a second before throwing them forward a bit connecting with a vicious knee to the jaw!
Season Finale/Sprinboard Moonsault into reverse DDT (Saved for big shows or high profile matches)- Bryan leaps over the top rope to the outside waiting for his opponent to stand up. Once they do so he leaps onto the top rope twisting at the last second with his back to them, springboarding off with a moonsault catching the opponent's head and slams them down driving with a reverse DDT!
★ STANDARD MOVES ★
***3 OR MORE***
Exploder Suplex
Hurricanrana
Dropkick (Usually backflips off the opponent onto his feet and poses)
Springboard Clothesline 
Slingshot Spear (Gargano Style)
Spinebuster
German Suplex
Brainbuster
Moonsault
Shooting star press 
Tilt-a-whirl slam
Overhead belly to belly
Fake out punch (Akira Tozawa)
Backstabber
Codebreaker
Blue Thunder bomb
Ripcord Bicycle knee
450 
450 over the top rope body splash
Standing 450 double stomp
---
★ HANDLER INFORMATION ★
★ REAL FIRST NAME ★
Bryan
★ YOUR ACTUAL AGE ★
25
★ CHARACTER TWITTER HANDLE ★
@bfordtheiog
★ HOW DID YOU FIND US? ★
Silk suggested you guys!