Post by Deleted on Dec 25, 2018 23:42:14 GMT -5
CHARACTER BIOGRAPHY
---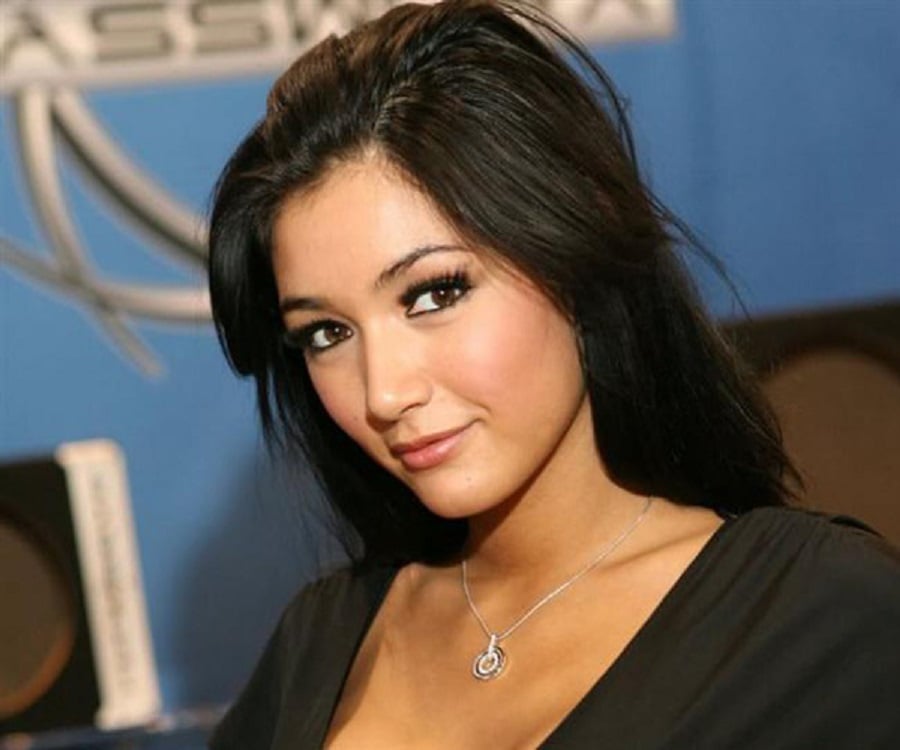 Pic Base
Misa Campo
---
BASIC INFORing Name
Samantha Tolson
Birth Name
Samantha Tolson
Married Name
Samantha Tolson-Anderson
Nickname(s)
"Pretty Little Murder Machine"
"Hardcore Queen of Suplex Nation"
Gender
Female
Age
26
Place of Birth
Jefferson City, Missouri, USA
Currently Residing
Las Vegas, Nevada
Height
5'6"
Weight
158lbs
Alignment
Face
Debut Year
2015
Ring Attire
Samantha wears three different outfits to the ring, each with a purpose. All are mid-thigh length, with a tank-top-style top, and are made the same as most men's outfits of the same look (think a general singlet-style outfit and you have the general picture).
The colors are:
Navy blue and gold - paying tribute to her high school (Helias Catholic)
Black and gold - paying tribute to the Tigers of Ol' Mizzou
Red and white, with blue trimming - paying tribute to her mentor Ryan Corey, who uses the same color scheme
For special events and matches, she will wear a special color scheme based on the location or meaning of the match and/or event.
Twitter Handle
@thesamtolson
Your Preferred OOC Name
Corey
---
PERSONALITY INFOGimmick
Samantha is what she says she is...an open book. Inside the ring, she's ultra-serious, a bit of a cold-blooded murderer almost. This directly conflicts with her life outside the ring, where she's flirty, rarely serious, and prone to post provocative pictures of herself on Twitter. If she has a gimmick, per se, it's finding the balance between the two wildly divergent halves of her personality.
Strengths
Power: Samantha may not necessarily look like the strongest woman there is, but she is 'country strong' and has suplexed both men and women much, much larger than she is.
Durability: Samantha can take a lot of punishment and still come back for more. It's usually not getting her down that's the struggle, it's keeping her down.
Determination: Samantha doesn't give up, nor give in, very easily...and she will continue to keep coming, always moving forward, never retreating, until she gets the win.
Technical Knowledge: Based off her training, Samantha is well-versed in the actual game of wrestling. Her knowledge of different suplexes is nearly encyclopedic. For this reason, Samantha is very confident in her abilities. She believes in the training she's received, and she believes in her preparation for each match. She's not necessarily cocky, but she is sure enough of herself that some see it that way.
Weaknesses
Emotion: Samantha wears her heart on her sleeve. She says what she thinks and doesn't shy away from a controversial thought or opinion. She also will do what she thinks is right, even though the way she does it may be wrong. This can, and has, and probably will, get her into situations that a calmer head would be able to avoid.
Predictability: Samantha doesn't mince words about it...she relies on her suplexes and her striking to win matches, and this can make it easy for opponents to game-plan either for or around it. It can also force Samantha to lean on the other parts of her repertoire more, thus complicating the problem.
Durability: The problem with being able to absorb punishment is knowing you can. Much as with her hot-headedness, the fact she knows she's really tough causes her to take damage she otherwise could avoid.
---
FIGHTING INFOFighting Style(s)
- Entertainer: Your character feeds off of the crowd, giving them what they want and using their cheers to drive them toward victory.
- Hardcore: Your character loves nothing more than swinging a chair/bat/random item at their opponent.
- Powerhouse: Your character relies on brute strength and size to simply throw their opponents around the ring, using high impact moves often
- Puroresu]: Your character uses moves based on full contact martial arts - strikes, kicks, punches, takedowns and submission maneuvers.
- Technical: Your character is well versed in various holds, takedowns and suplexes - giving them a strong, mat based style.
Finishing Move(s)
1. Victory Drop Alpha (Trapper Keeper Bomb)
2. Victory Drop Omega (Victory Star Drop)
Signature Moves
1. Oda a México (Ode to Mexico) - Done to an opponent outside the ring, Samantha goes to the top and flips off with a twisting somersault attack
2. Nihon e no ōdo (Ode to Japan) - Samantha traps her opponent in the corner and systematically but rapidly breaks her victim down with hard kicks from both legs.
3. Nightfall - Kata Hajime Suplex (Tazmissionplex)
4. Suplexes, suplexes, suplexes
Preferred Weapon(s)
Baseball bat and/or Kendo Stick
Preferred Match Type(s)
None
Disliked Match Type(s)
None
Why Your Character Competes
- Experience]: Your character wishes to learn and develop, to become a bigger and better competitor in the ring.
- Glory: Your character fights to win. Championship titles are their ultimate goal, and they see their in-ring success as the true path to legendary status.
- Passion: Your character competes because they love wrestling, they love the crowd and the adrenaline of performing.
Attitude Toward Teamwork
- Selective: Your character will team with a close circle of friends/allies, but not with those from outside their group.
Attitude Toward Cheating
- Hardline: Your character will never cheat, under any circumstance.
KNOWN RELATIONSHIPS
Katie Anderson-Tolson (Wife)
CHARACTER HISTORY/BIO
Femme Fatale Wrestling
The Pitt (Wikdkard Champion)
Ladies All-Star Wrestling (Chaos Champion x3)
Honor Wrestling (Honor (World) Champion x2)
Hollywood Pro Wrestling (Women's Champion, Undisputed Champion)
Sixth City Pro
Rose City Wrestling (World Champion aka Queen of Roses)
West X Wrestling (Pacific Openweight Champion)
Whirlwind Wrestling
Lonestar Championship Wrestling (Outlaw (Hardcore) Champion)
ECWF (Six-Man World Tag Team Champion w/ Eric & Lyra Donovan)
Liberty Pro (Liberty Tag Team Champion w/ Katie Anderson-Tolson)