Post by Michael Cade on Jul 14, 2021 18:16:26 GMT -5
---
★ MAINSTREAM WRESTLING ★
★ WRESTLER BIOGRAPHY ★
---
★ APPEARANCE ★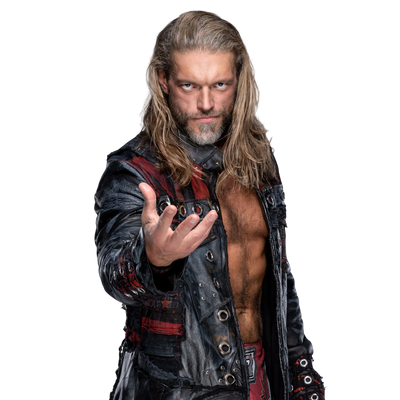 ---
★ WRESTLER INFORMATION ★★ NAME ★
Michael Cade
★ ALIAS ★
'Relentless'
★ HOMETOWN ★
Paradise City, CA
★ AGE ★
42
★ HEIGHT ★
6'3"
★ WEIGHT ★
237 lbs.
---
★ WRESTLER DETAILS ★★ WRESTLING STYLE ★
Brawler
★ BRIEF CAREER BIOGRAPHY ★
Cade is a veteran of the business having spent his early career roaming the indy scene all around North America before moving to Europe. He wrestle in Japan and the United Kingdom for several years before finally settling down and startling a family. He spent his thirties running his own wrestling school. He ended up divorcing his 2nd wife and getting back together with his ex and his sons mother. This lead him back to the United States and returning to wrestling to put a final stamp on his career.
★ ENTRANCE THEME ★
"Walk" by Pantera
★ ENTRANCE DESCRIPTION ★
The overhead lights begin to flutter into a burst of bright white lights as Cade walks out onto the stage. 'The Relentless' thrust his arms out sharply into a rendition of an 80's ode to rock legend pumping his fist. He instantly brings his arms in towards him with elbows bent. The melodramatic tones of Walk by Pantera kicks in as Michael Cade begins to make his way to the ringside area.
He grabs the top rope and pulls himself up and over the top rope, feet in unison.
He comes down with his arms outwards towards his sides as he then mocks the crowd which only incites those sitting ringside.
He steps towards the ring ropes and pulls downward momentarily lifting his opposite hand out and forward towards the crowd. He steps back towards the turnbuckles before turning back into the ropes rebounding off once ready for competition.
★ ALIGNMENT ★
FACE/TWEENER/HEEL
Heel
★ MANAGER ★
N/A
★ MANAGER PIC BASE ★
N/A
★ ALLIES ★
-
-
-
★ ENEMIES ★
-
-
-
---
★ FINISHER MOVE LIST ★***1 TO 3***
- Burning Talons –
(Cross-Face Chickenwing the submission that he taught his son)
- Startling Onslaught –
(A Spinning Tombstone Piledriver)
---
★ HANDLER INFORMATION ★★ REAL FIRST NAME ★
Joey
★ YOUR ACTUAL AGE ★
Old
★ CHARACTER TWITTER HANDLE ★
@theheelcade
★ HOW DID YOU FIND US? ★
J.C. Keeton and Twitter