Post by Robb Daniels on Jan 11, 2017 10:06:45 GMT -5
Seattle Pro Wrestling Presents
WRATH
FRIDAY - 04/28/2017
MGM GRAND GARDEN ARENA - LAS VEGAS NEVADA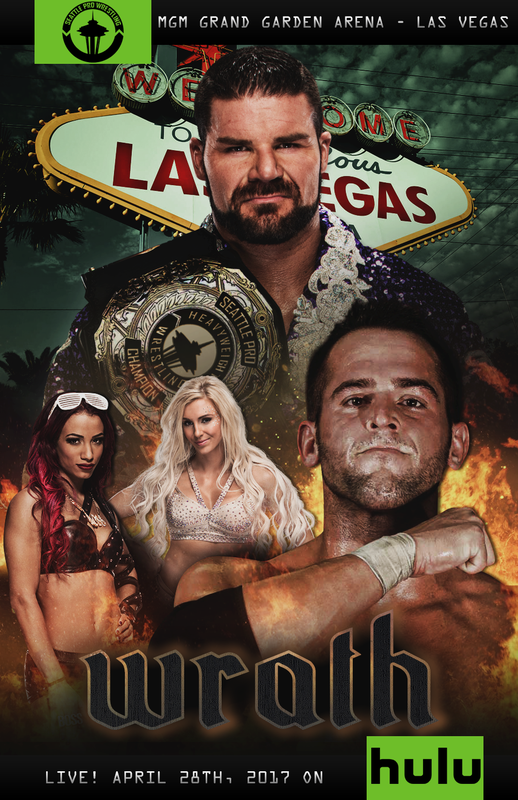 EARLIER IN THE WEEK...
A video package begins as a camera fades into a scene of a production studio. All around you see people moving around frantically carrying paperwork, queue cards, cups of coffee and bottled water, and costumes and clothing. You can also hear voices yelling out orders trying to hurry everything along.
The footage then cuts to a balding Jewish man holding a script and being handed a cup of coffee. He reads through it quickly then looks toward the stage where their cameras as pointed.
SCOTTY LATIMORE
: Alright I want to get this done in one f------ take. I have tee time at 2:30 and I'm not missing it. So let's get it going.
A view of the stage shows a bed draped in white satin sheets. A green screen is behind the bed and lying there is "Simply Ravishing" Scotty Latimer with no shirt on and his lower half covered up with one of the sheets. Three beautiful women surround him with one of them lying next to him.
SCOTTY LATIMORE
: Alright…..we are set. Seaside view uploaded to the green screen correct? Good. Alright again one damn take…….ACTION!!
The green screen becomes a view of the beach with the shoreline shining under a bright high noon sun. Fans cause the effect of a gentle breeze. The three women kneel next to Latimer and all three rub his chest and smell him. He looks at one of them and brings her face close to his. He slips out his tongue and the female immediately shoves in her mouth. They French kiss for a second until Latimer stops and looks into the camera.
SCOTTY LATIMER
: You don't need to look like me to experience paradise. But you can smell like me, and experience your own paradise.
A woman whispers 'Midnight Steel' in the background.
DIRECTOR
: CUT CUT!!
The director jumps up.
DIRECTOR
: One take!!! You nailed it Scotty!! That was fantastic. Cut print I'm off to make my tee time!
The director walks up and takes all three girls with him as Scotty continues lying on the bed. He then looks into the Seattle Pro camera.
SCOTTY LATIMER
: I know what you are all thinking. All of you Seattle Pro wrestling purists out there that so passionately support Seattle Pro. You are asking….who does this model pretty boy think he is…he doesn't stand a chance in the wrestler's favorite promotion but you know what you are looking at don't you? The future.the future of professional wrestling…in all of his glory.
Scotty stands up as the camera keeps the shot from his waist up because he is nude from the waist down.
SCOTTY LATIMER
: I've shown you all that looks can be deceiving. I've proven that I am one of the best in the world already, and I am the toughest piece of work you will ever see in the ring. All of that right here on one hell a body…one hell of a man and very soon I will hold the gold to prove it.
He grabs a towel and wraps himself. The camera pans out.
SCOTTY LATIMORE
: It doesn't matter to me which title it is. It could be Declan Black's world title, or I can do what my uncle did not too long ago and leave Sasha Foote broken in the middle of the ring and take her Endurance championship. Or maybe I will just go after the newly christened Pride championship and take it beyond even the world or endurance championships, just because I would hold it.
Scotty arrives to his set chair and sits down. He crosses his legs preventing the camera from seeing him truly in all his glory.
SCOTTY LATIMORE
: Welcome to my world Seattle Pro…Welcome to the Latimer Experience...
He takes a bottle of water and sips it. He then kisses at the camera as the scene goes to black.
--------------------------------------
--------------------------------------
WRATH IS LIVE FROM LAS VEGAS INSIDE THE WORLD FAMOUS MGM GRAND GARDEN ARENA!
MCKAYLA LEWIS
: Hello VEGAS! Ladies and Gentlemen in attendance and watching from home this is WRATH!
"Don't Fear the Reaper" by BOC hits as Hobo walks out onto the stage looking absolutely filthy and pushing a shopping cart with all of his earthly belongings and a few weapons for survival.
MCKAYLA LEWIS
: Making his way to the ring at this time from the alley out behind the building. Weighing in at one hundred and seventy five pounds and standing at five feet and eleven inches tall. He is...The Homeless Hobo!
He tries to slap the hands of fans but no one wants to touch him so they back away. Even still he is met with a spattering of cheers as he parks his shopping cart and climbs into the ring to wait on his opponent.
"Renegade Cavalcade" by AshIn begins to play inside the darkened arena while blue and yellow spotlights start flashing follow the guitar rhythm.
MCKAYLA LEWIS
: Making his way to the ring at this time from Scottsdale, Arizona. Weighing in at two hundred and four pounds and standing at six feet and one inch tall. He is...Chris Andrew!
As the chorus hits Chris Andrew dashes out from the curtain then stopping on the stage and staring at the crowd. A few moments later, he runs his way to the ring, sliding under the bottom rope and climbing on the turnbuckle, getting another view of the sold out crowd. As the music fades out he jumps back to the ring with a perfect backflip landing on one knee.
Hobo vs Chris Andrew
Prior to the bell Chris Andrew takes a step towards Hobo. There's no love loss between them. Chris doesn't even wait for the bell to ring before slapping Hobo's face.
The bell sounds and this match is officially underway. Chris Andrew is unloading a series of stiff kicks to the middle section of Hobo leaving him staggered. He then irish whips him into the corner and follows with a body Avalanche!
Hobo is laying on the canvas. Chris jumps on the top turnbuckle and dives on him with a double foot stomp as Andrew goes for an early Pin Fall for 1...2...KICKOUT!
Hobo rolls over frustrated as Andrew stands on his own. He remains on the offensive walking over to Hobo and lifts him up and as he does Hobo attempts a reaction but instead his attempt is countered with a cutthroat neck breaker that Chris Andrew calls the "Dr Pepper Special"! Andrew hooks the leg for a 1...2...NEARFALL!
Chris Andrew is beside himself. While still shocked after two nearfalls he gets up just as Hobo does who still has a lot of fight left in him. The two men come in tight with a collar and elbow tie up where Hobo gets his first bit of offensive with a couple chops to the chest and goes for a clothesline.
Just when Hobo seems to be making some progress Chris Andrew ducks the clothesline and jumps on the middle rope connecting with a springboard crossbody with a pin attempt that is reversed and rolled over by Hobo for a 1...2...KICKOUT!
Hobo rolls over under the bottom rope. He stands on the apron as Chris Andrew stands up and goes after him. The two men tie up with one in the ring and one of the apron. Both are trading right hands until Andrew pulls Hobo into the ring through the top and middle rope as Hobo has no choice but to step back inside the ring.
Hobo blocks a right hand by Andrew and follows up with a right hand of his own but as he does Andrew grabs him by the wrist and sends him with an Irish whip into the ropes then catches him as he bounces back and flipping over with an impressive Moonsault Fallaway Slam he calls the Spire Slam as he hooks the leg for a 1...2...3!
MCKAYLA LEWIS
: and the winner of this match is...Chris Andrew!
As the bell rings the referee raises the arm of Chris Andrew in victory. He smiles and enjoys the cheers from the fans. As the referee steps back Chris Andrew waves to the Vegas crowd before leaving the ring and making his way to the back.
----- ----- ----- ----- -----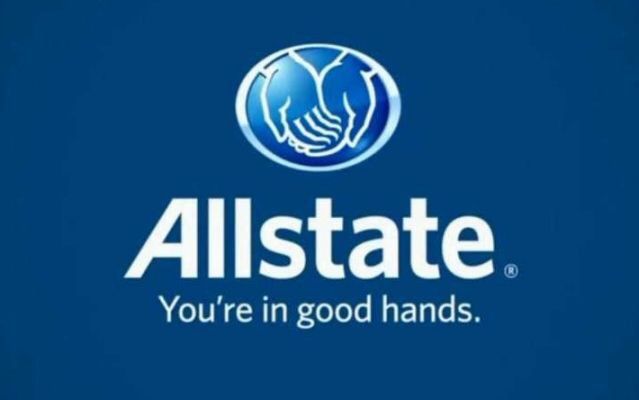 ----- ----- ----- ----- -----