Post by Robb Daniels on Mar 25, 2017 14:21:49 GMT -5
Seattle Pro Wrestling Presents
SLOTH
SATURDAY - 04/01/2017
ALLSTATE ARENA - CHICAGO, ILLINOIS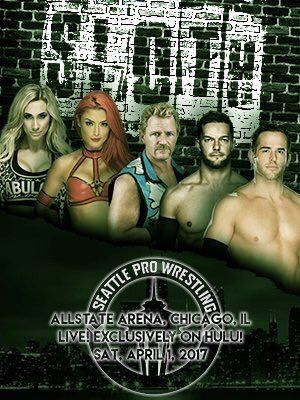 SLOTH IS LIVE FROM CHICAGO INSIDE THE HISTORIC ALLSTATE ARENA!
MCKAYLA LEWIS
: Hello SACRAMENTO! Ladies and Gentlemen in attendance and watching from home this is SLOTH!
"Oye Como Va" by Santana begins to play inside the Allstate Arena.
MCKAYLA LEWIS
: Making his way to the ring...weighing in at two hundred pounds and standing at six feet and three inches tall from San Antonio, Texas he is...Perro Ward!
Ward steps out from behind the curtain posing before walking down the aisle and sliding into the ring under the bottom rope. He walks around the ring before standing in his corner and waiting on Bryan Blaze make his way out and enter the ring.
As the opening siren to "Indestructible" by Disturbed begins to play through the arena the lights dim, red & blue spotlights circle around the stage. Bryan Blaze enters from behind the curtain and is instantly showered with nothing but the utmost hatred and excessively loud boos from the crowd in attendance. He wears a crimson red jacket on his upper body along with his regular ring attire.
MCKAYLA LEWIS
: From Nova Scotia he weighs in at two hundred and three pounds and stands at five feet and ten inches tall. He is...Bryan BLAZE!
Blaze struts down the ramp as fans continue to pelt him with hate and obscenities. As he reaches the bottom of the ramp, he drops to his knees and throws his arms up. He stands and circles around the ring until he gets to the far ring steps. He quickly walks up them and along the ring apron. Blaze then climbs the second turnbuckle and outstretches his arms in a taunt on the crowd.
Perro Ward vs Bryan Blaze
The bell sounds and both men meet in the center of the ring for what is believe to be a handshake but instead an awkward stare down and the action begins with a collar and elbow tie up leading to an Irish whip of Perro Ward into the ropes followed by a clothesline by Blaze.
Ward pops back up and Blaze begins to fire away on him with quick succession forearm shots all landing flush. Ward is quickly driven into the ropes and Blaze whips him across the ring on the rebound Blaze swings for a clothesline but Perro ducks. As Perro stands behind him Blaze nails a well scouted Pele Kick onto Ward and hooks the leg for 1...2...KICKOUT!
Blaze pulls Perro to his feet and drops him down hard with a scoop slam. Blaze looks to go to the top rope. As he gets there, he turns his back to Ward, possibly looking for a Moonsault. Ward kips up and smashes Blaze in the small of the back with an elbow. Blaze drops down, straddling the turnbuckle. Ward climbs up behind him, looking for a belly-to-back Suplex but Blaze begins smashing his face with elbows! Ward teeters but doesn't fall. He smashes Blaze again and picks him up for the Suplex but Blaze adjusts in mid-air and lands on top of Ward with a crossbody making the cover for 1...2...NEARFALL!
Both men are down but this time Perro Ward is the first to his feet and he is stalking Blaze as he is slow to get up. As Blaze stumbles around Ward launches a super kick aimed at his jaw but Blaze swats it away! As Ward turns...Blaze leaps with a flying knee that catches Ward in the side of the head! Ward stumbles into the corner.
Bryan Blaze regains his bearings for a moment before charging in looking for a shoulder thrust to the midsection but Ward moves! Blaze's right shoulder smacks the ring post! As he backs out Ward grabs him around the waist with a German Suplex-No! Blaze backflips landing on his feet! He quickly leaps up and catches Ward with an enziguri to the back of the head! Both men are down the referee checks on both before starting his count of 1...2...3...4...5...6 and Blaze is on his feet followed by Ward not even a second later.
Bryan Blaze grabs the back of Ward's head with one hand and his rights with the other but Perro Ward reversed and clotheslines both men over the top rope! A sickening thud as both men hit the floor on the outside! They both struggle to their feet and Ward launches himself at Blaze again but Blaze sidesteps him and Ward goes shoulder-first into the steel ring steps!
Bryan Blaze rolls Perro Ward under the bottom rope before climbing up onto the apron to get back into the ring but instead climbs onto the top turnbuckle as Ward struggles to his feet. As he turns around Blaze springboards off the top rope but Ward moves! Blaze lands on his feet and rolls through but as he turns Ward charges at him looking for a spear but Blaze catches him with a knee lift! Ward goes down hard and Blaze goes back out onto the apron and nails another springboard 450 Splash for 1...2...KICKOUT!
Blaze is frustrated with Ward so he picks him up by his head and motions that the end is near. He plants Ward with a DDT and rolls through into his signature Combustion guillotine submission pulling tight as Ward has no choice but to submit!
MCKAYLA LEWIS
: and the winner by submission...Bryan Blaze!
Blaze let's go of the submission as the referee pulls him away from Ward after the bell. The official raises the arm of Bryan Blaze as the fans boo him while he exits the ring and ignores the fans along the ramp while his music plays through a loop.
----- ----- ----- ----- -----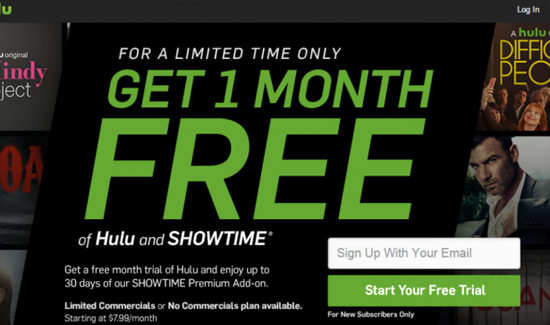 ----- ----- ----- ----- -----