Post by kamr053 on Jun 5, 2020 23:13:24 GMT -5
---
★ MAINSTREAM WRESTLING ★
★ WRESTLER BIOGRAPHY ★
---
★ APPEARANCE ★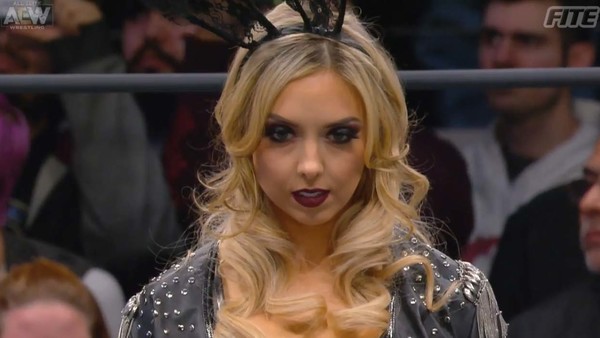 Allie/Laura Dennis/The Bunny
---
★ WRESTLER INFORMATION ★★ NAME ★
Kamila Rose
★ ALIAS ★
"the Cub" Kamila Rose
★ HOMETOWN ★
Santa Barbara, California
★ AGE ★
32
★ HEIGHT ★
5'5"
★ WEIGHT ★
120 lbs.
---
★ WRESTLER DETAILS ★★ WRESTLING STYLE ★
Aerial and Techincal Shooter
★ BRIEF CAREER BIOGRAPHY ★
Kamila grew up in a low-income family. She had to struggle for everything she wanted, but this was something she figured she could do. Her parents helped her follow her dreams, and eventually she got enough experience that she was able to repay them. Kamila is very out-going, happy go lucky, even as a child she was that way. She never strayed too far away from home. She lives in Boston with her Pug Mr. Cuddles.
★ ENTRANCE THEME ★
"Shatter me" by Lindsey Stirling followed by Look What you Made Me Do by Taylor Swift
★ ENTRANCE DESCRIPTION ★
The arena goes black, as a music box is heard playing as the screen begins to flicker. A pair of heels are heard clicking along the ground, as the screen turns on and a music box is shown on the screen. The music box keeps playing as a woman approaches it, looking down at it tilting her head to the left, then to the right. She immediately grabs the lid and slams it, as it fades back into the arena, and a woman shouts over the PA System.
"Shatter Me!"
Just then "Look What you Made Me do" by Taylor Swift kicks in and from behind the curtain emerges none other than Kamila Rose.
"Entering the arena right now...from Santa Barbara, California...weighing in at 120 Pounds...Kamila Rose!!"
She has a serious yet stern look on her face as she walks down to ringside. Some fans are cheering her, but the overwhelming boos seem to be drowning them out. She gives one fan a cold glare before looking on to the ring as she makes her way down the aisle.
She marches up the ring steps and steps between the ropes. She gets up on the second rope spreading her arms apart, not caring for the negative fan reaction.
She gets off the ropes, taking off her ring jacket and paces around the ring ready for the match to begin.
★ ALIGNMENT ★
FACE/TWEENER/HEEL
YOUR ALIGNMENT
★ MANAGER ★
YOUR MANAGER NAME
★ MANAGER PIC BASE ★
YOUR MANAGER PIC BASE
★ ALLIES ★
-
-
-
★ ENEMIES ★
-
-
-
---
★ FINISHER MOVE LIST ★***1 TO 3***
- Rose's Thorn (Black Widow Submission)
- Bunny Hop (Flux Capacitor)
- Rabbit's Foot (Wind-up Overhead Kick)
---
★ HANDLER INFORMATION ★★ REAL FIRST NAME ★
Jet
★ YOUR ACTUAL AGE ★
32
★ CHARACTER TWITTER HANDLE ★
kamr053
★ HOW DID YOU FIND US? ★
Twitter